Naturel wrote:
Hello,
I ride now on a R5 and I hesitate to change for an S5...could you let me your opinion?
And the riding on climbing?
I recently swapped bikes with a friend who has a R5 from 2014. Kitted with DA Di2 and Bontrager Aeolus 3 tubulars, the bike weighed around 6,2kg.
The R5 is easier when the going is not too fast. At speeds under 25-30km/h, the R5 feels easier, a bit in the same way as my previous '16 Supersix Evo felt easier at those speeds.
When the speeds go above 30km/h, especially if riding in a group, the S5 starts to come to life.
I would attribute that feeling to the purpose built speed first frameset, and the stiffness of the frame compared to the R5.
Climbing feels different. The R5 has a bit of elasticity in the frame, and thus feels a tad livelier when climbing. It feels like it climbs faster, but it's just the feeling.
About a month ago, I used the S5 on a windy day to set a new personal record on the Mont Ventoux. I averaged 280w (my weight 69.5kg) on the climb, and while it didn't feel fast, I beat my previous best, done with the Supersix Evo by 7 minutes.
That's the thing with the S5... It doesn't necessarily always feel fast, but it often is.
When riding with a group, particularly when riding portions at over 40km/h, the effort feels significantly easier than with the R5.
Look at Serge Pauwels, a climber at 64kg/178cm. He consistently chooses the S5 over the R5 or the RCA.
If you are concerned with results, and you feel like you can sacrifice a little comfort/lightness at slow speeds, then the S5 will deliver.
If you are more of a riding with buddies, not really caring about being faster, then you would probably be better off with the R5.
In a climbing setup, weight 6.8kg as is in the picture.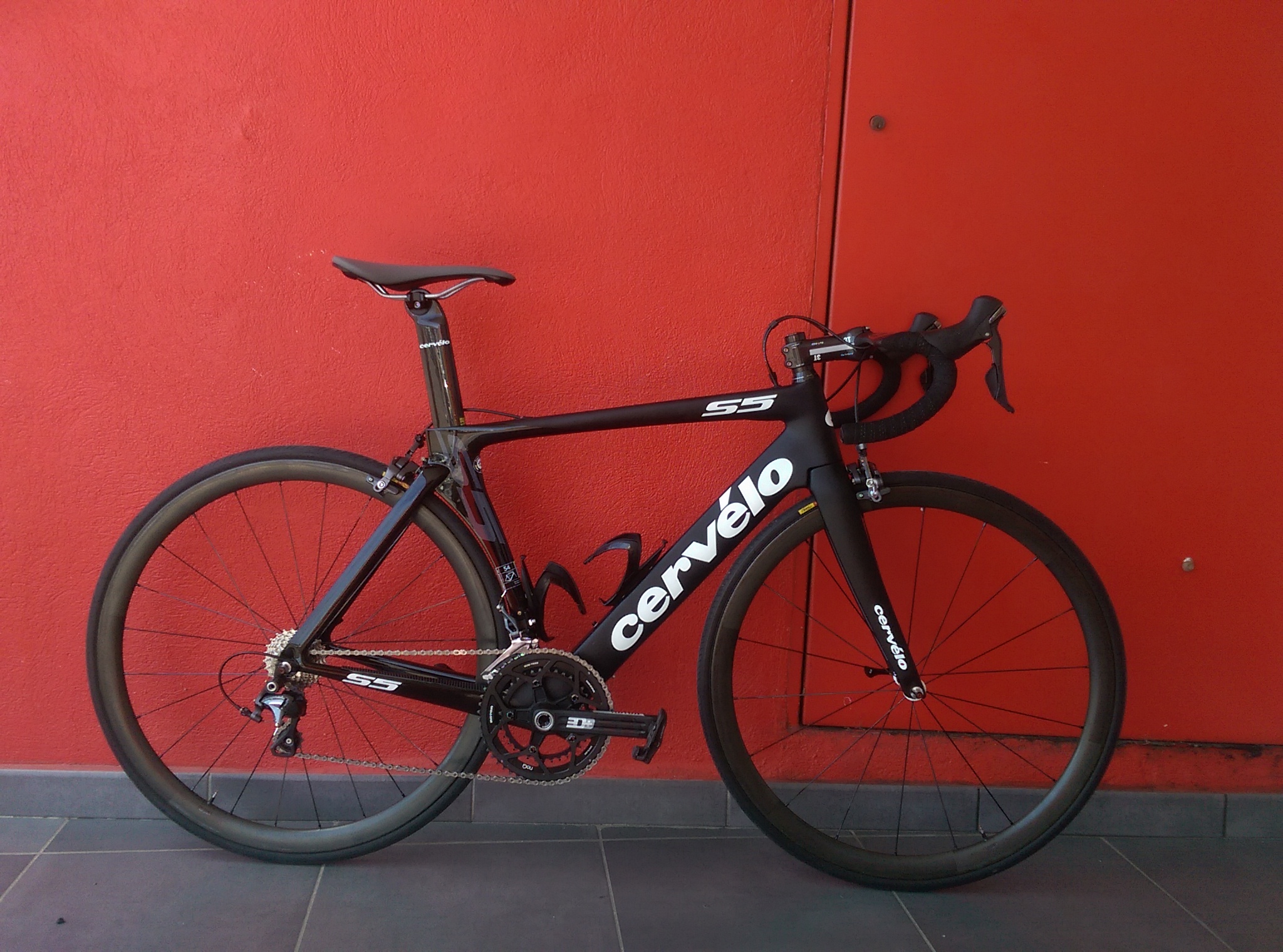 The day I beat my best time.