some simple modifications i did.
while waiting to order zg low-profile holders for 22-24mm rims, had to cut part of the pads to make space for the 404s.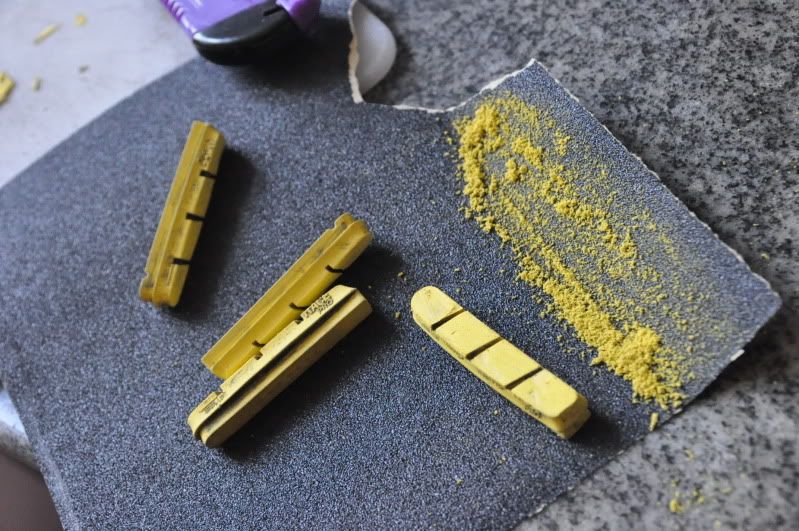 so that the jagwire cableheads dont snag on the ergolever cable path since the jagwire heads are flat. used the kitchen knife sharpening stone.