Ahhh…where to start….where to start…
First off…my goal was simple…to make a "ride" that was both "custom" and to make a statement of "fun" verse some of you out there that are so "plain" I am surprised that you can even find your bike at any major ride/event.
Are you not saddened at the fact that you lack any sort of imagination or originality…at all?
Since I knew that there were only about 500 of these frames in the world…(and I am sure that some have been lost to the road since 2004) I wanted to "do it justice" as it relates to the actual components and parts.
Here are some more pictures for your little brains to make fun of…all the while wishing your bike has had half the "prestige" or functionality as my signed Colnago C50.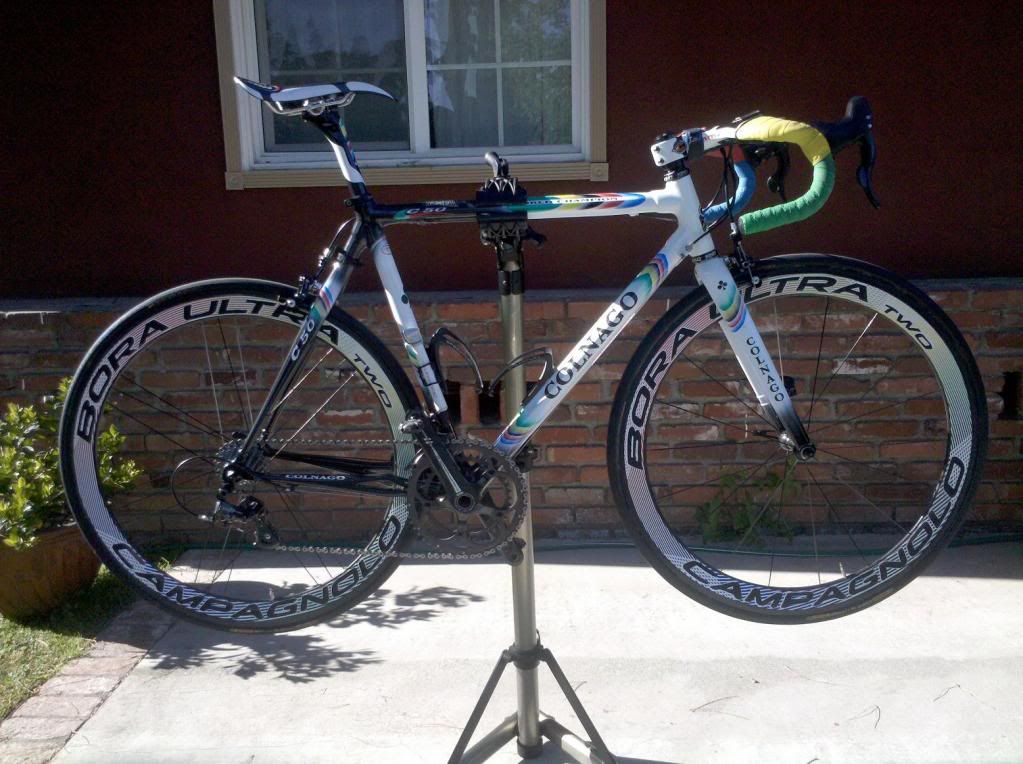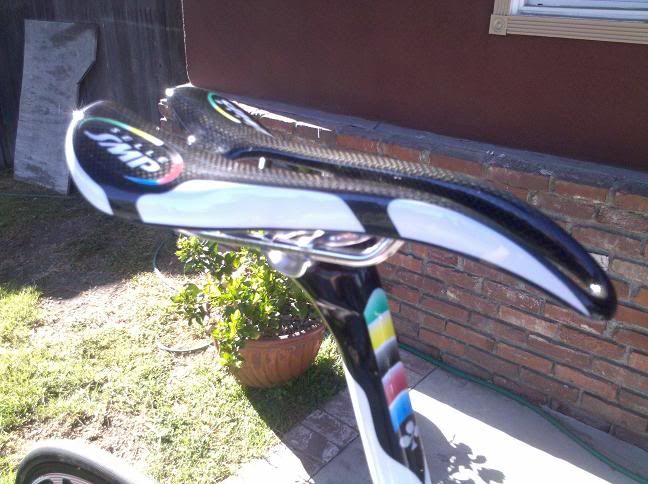 Look on the bright side…White, Red, or Black will always be a safe color…you keep doing what you do…it makes me and my friend's standout more!
We will see you on the road…we will be the ones that smile at you as we yell "to the left"…and we will forget about you and your bike…about 2 seconds after that.
p.s: As to the "cost" which seems to be such a major "point" to so many of you…you have no idea what I paid for my "goodies"…but it is much less then you could get it for…since me and my friends are "hooked" up for those sort of things...perhaps if you spent your time being nice to people…you too could get the deals that we get.
Have a great ride....I know I do.