Fast forward to the year 2011!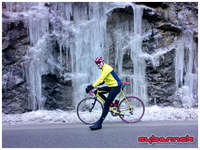 I got some new winter gear. Scott Authentic winter bib-tights. They're good, but you
definitely need to order a size up from your bib-shorts. BBB Hardwear waterproof
overshoes - pretty warm and water repellent.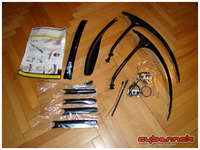 Crud Roadracer mk2 mudguards - a very useful thing, providing they fit your bike.
Pieces tend to fall off when riding on rough roads. Luckily spares are available on
Crud website.
After 5 years of riding this bike and altering my riding position, I figured out it would've
been spot on if I got a shorter stem, so I got a 10 cm ITM Millenium 4ever stem to replace
my old 13 cm ITM Millenium stem.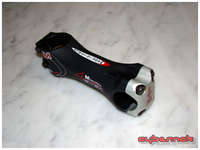 Shock horror!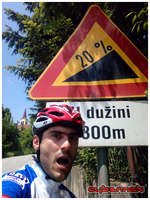 Just a Sunday ride
.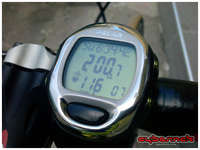 Here I am, with a weight-weenie Fondriest of a friend of mine.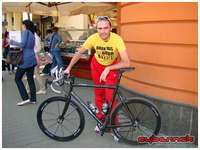 Full size photos
:
http://photos.cybernck.com/kovjanic?page=9
" onclick="window.open(this.href);return false;