Hi,
I've posted previous bikes on here but my old account seems to have been suspended so I've had to re-register.
I dismantled this a year or so ago as I was having to share 2 group sets between 3 bikes. However, I've decided I need all 3 again so it's going to get built up. My other bikes are a Ribble 725 steel frame with full mudguards for commuting, winter, wet weather etc, and a Cervelo S2 for best. The Cervelo has my Lightweights on so I want the Colnago as middle bike for dry weather rides when I don't want to risk ruining the tubulars. Plus the Colnago is actually my favourite to ride so I just miss it!
The frame itself isn't in the best condition aesthetically. It has a few scratches and scrapes and one day I think I'll get it refinished. It's certainly a keeper.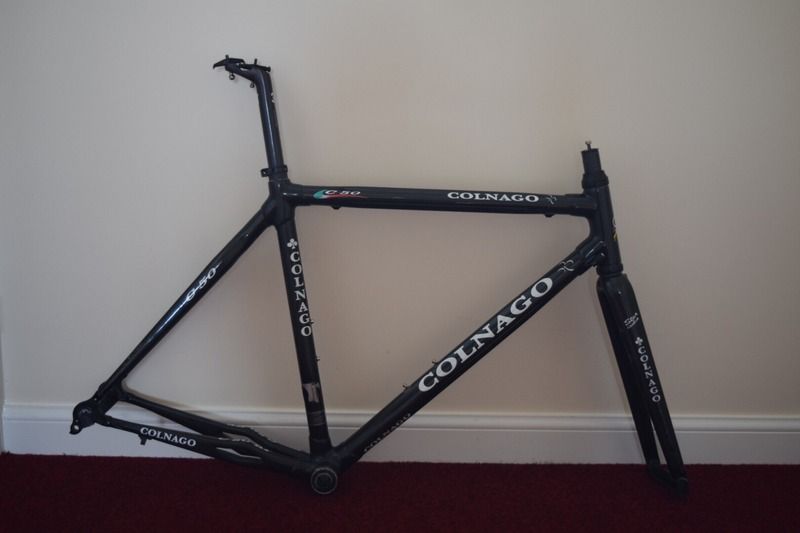 I've bought some new kit for it:
Record shifters
Record rear derailleur
Record front derailleur
Record bottom bracket cups
Chorus skeleton brakes
Chorus chain
Chorus 12-27 cassette
Deda Superleggero 110mm
Zonda wheels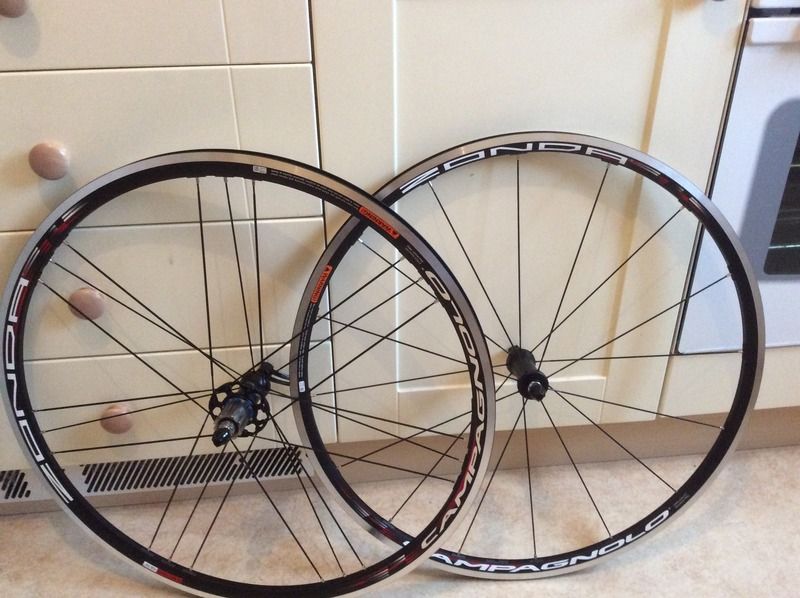 I have some deda Newton shallow bars to go on.
I still need:
Chainset. Just missed out on a Record one for a good price so might go Super Record.
Seat post. The 3t Dorico Ltd one is stuck. It's going to Fibre Lyte on Wednesday to hopefully get removed. I quite dance a deda Superleggero to match the stem.
Saddle. Can't decide whether to go white saddle and tape or black.
Tyres. Will be vittoria. Can't decide on CX, SC or Pave (for the colours)
I will update when I get the frame back from Fibre Lyte.