Bit of a crazy/cool/weird combo...
Aero + Road + Disc + Carbon = whoa
Built this one for my neighbor, an architect, who wanted carbon, disc, and electric, so this worked well.
I took her for a couple rides and can say enough to draw a few conclusions:
http://blacksmithcycle.com/shop/olympia-leader-disc-in-focus/
Overall ride quality is on the solid side, not too far off a Ritte Vlaanderren, for example.
Handling is not quite race, not quite endurance...I'd call it relaxed road geometry.
Gotta say that I did LOVE the feeling of disc brakes on a race bike...just cool.
Great bike for a non-racer who wants something aero but with a focus on comfort and versatility.
Weight was a bit on the heavy side, so I am looking forward to trying out the Boost disc next.
Complete build was around 17 lbs as pictured, lighter with Xentis wheels.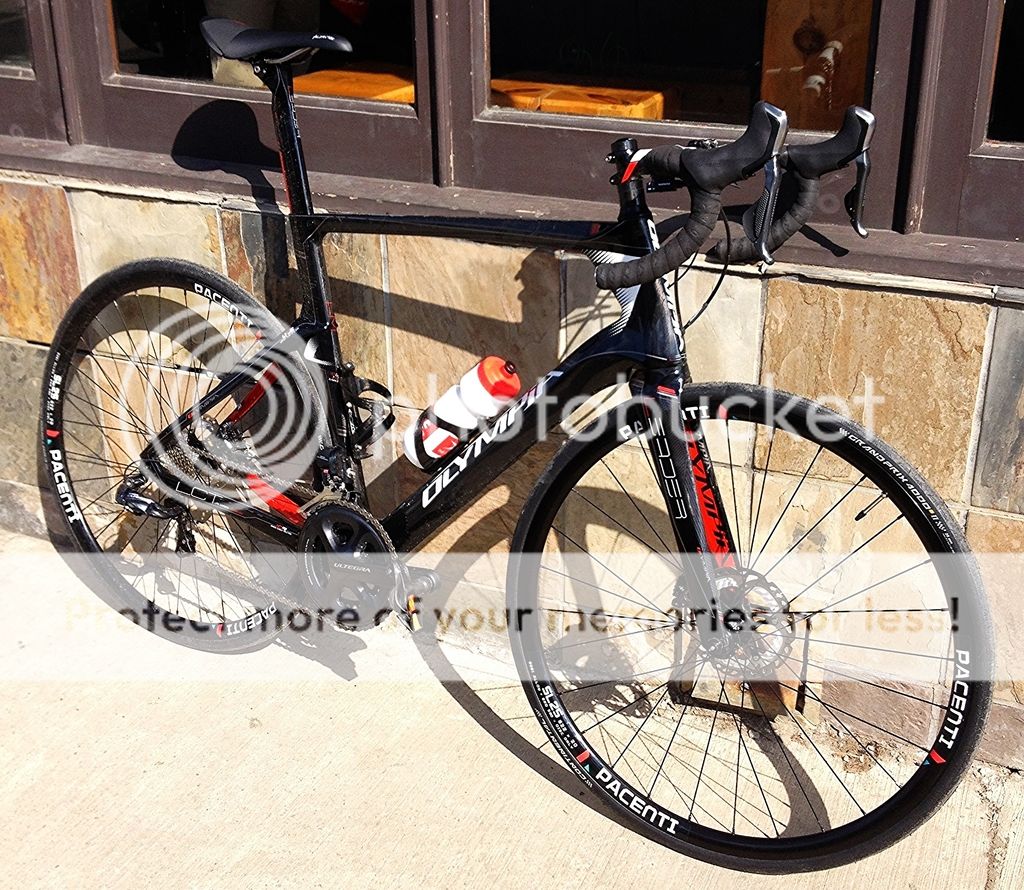 Best,
Mike
_________________
Blacksmith Cycle - bespoke bicycles - info@blacksmithcycle.com
Website:
http://www.blacksmithcycle.com
Stage-Race Distribution - the world's finest bicycles
Website:
http://www.stage-race.com