Hi folks,
A new year so i was thinking about a new look for my
Litespeed
. After all i wasn't really happy about the white decals so i went for a lil' bit of colour now...A long time that i've been thinking of doing something with green so here's my idea...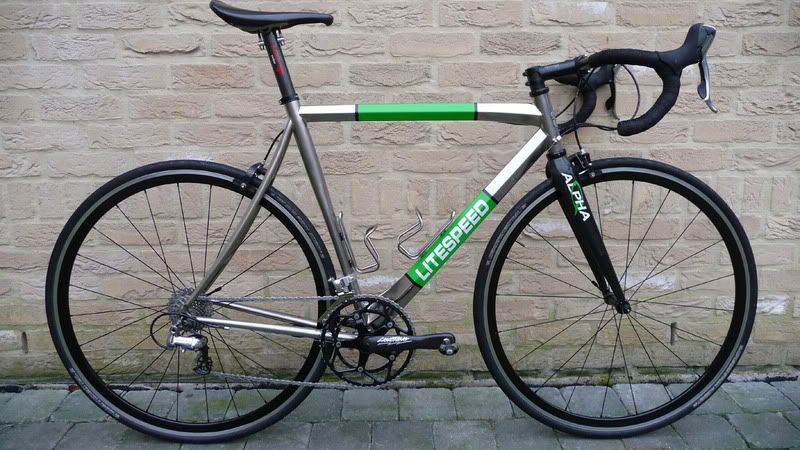 Further no mechanical updates beside the normal change of chain and cassette and tyres.
Oops, i've almost forgotten a little detail...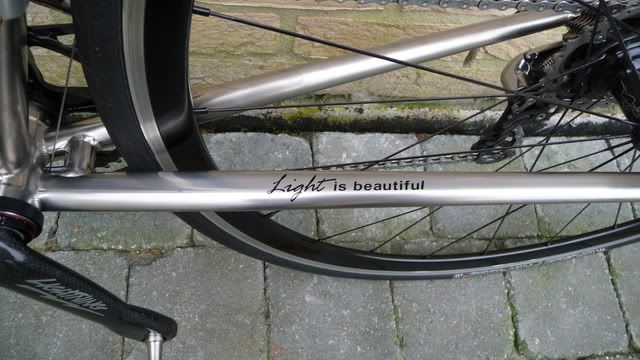 ...Where did i see that before?
Next thing to upgrade is the BMC as i've some CF chainrings, Extralite OS stem, new Ultrastar, Edge 1.0 fork, Ti cassette, Extralite headset and the normal wear (tyres,etc.)
Enjoy your rides.