Hello everyone,
so, finally took pictures of my updated bike, as shown in the opening post. Changed saddle for a white Aliante with carbon rail and inserts, changed bar/stem combo to a Pro Stealth combo (thanx to fellow member tigra the cat) and changed the bottlecages to Chinese ones from Ebay. I also took pictures of my other bike, see below;
Cannondale F2000SL:
frame: 2005 Optimo F2000 SL
shifting/brakes: Shimano XTR
crank: FSA Omega carbon compact 46/34
wheels: XTR/DT4.2 with Rocket Ron front/Racing Ralph rear with Stan's Notubes
other parts: KCNC post/barends/chainring bolts/no-name handlebar/Aliante saddle/XT pedals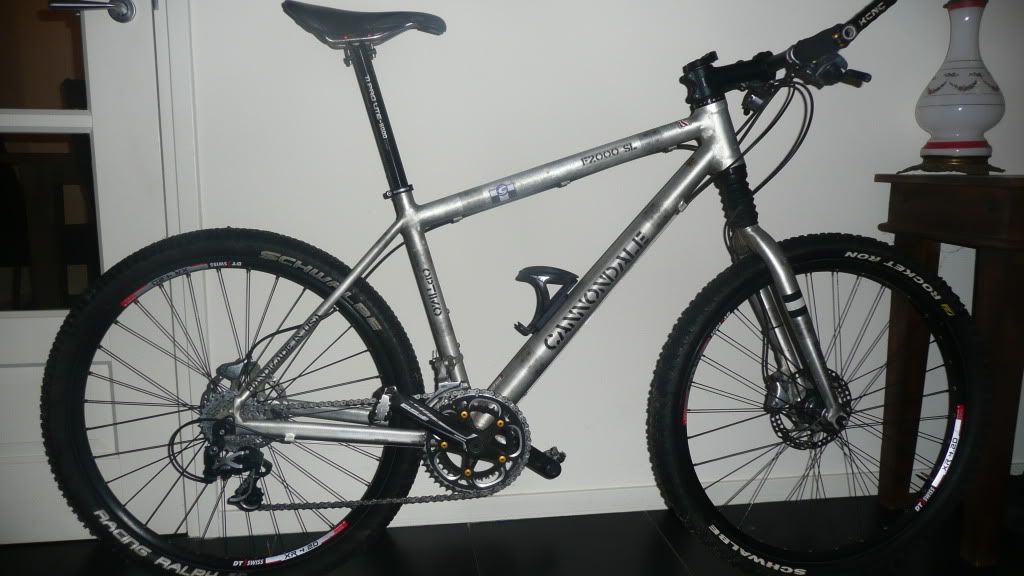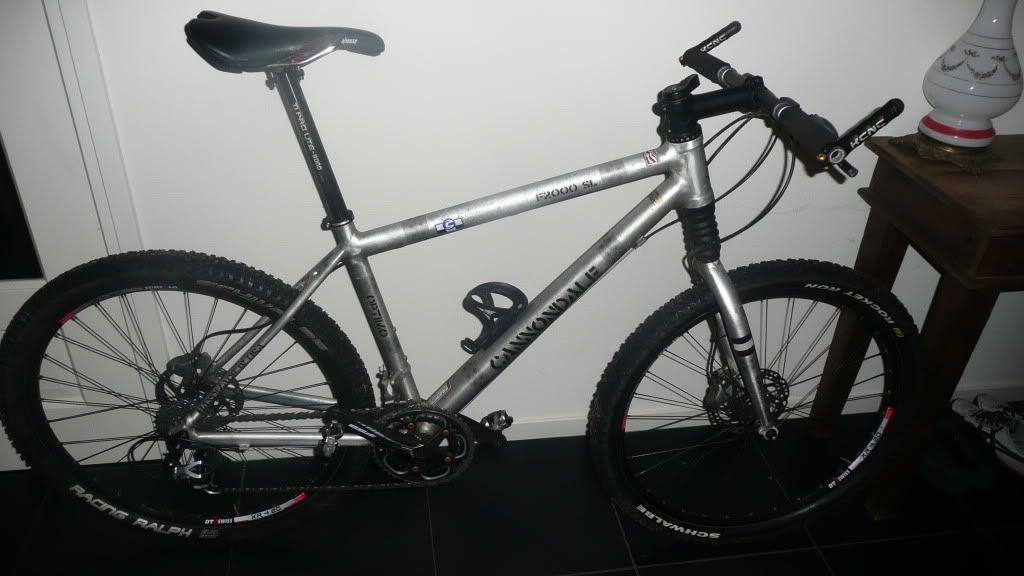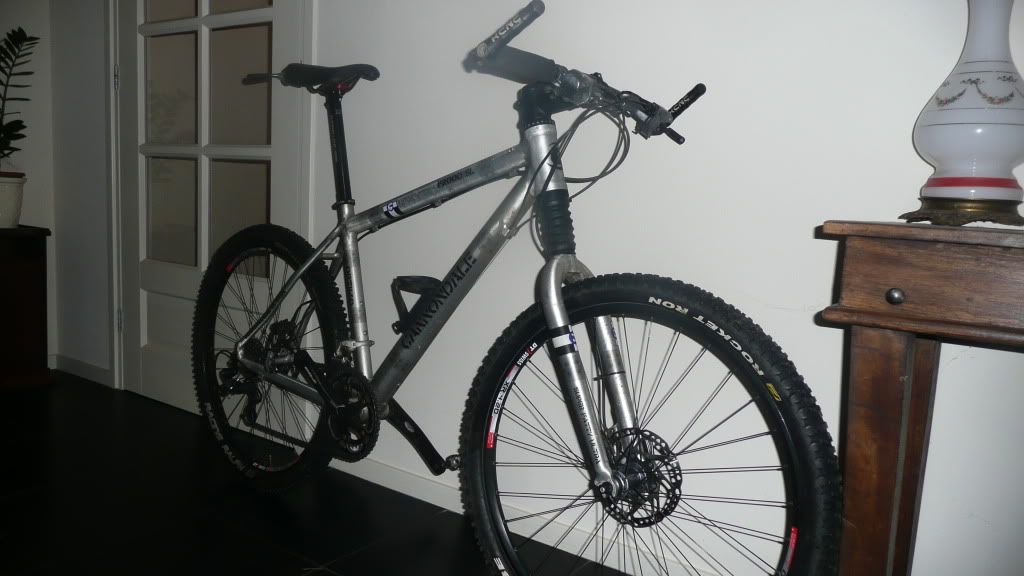 Empella Bonfire CX bike:
frame: 2001ish WC edition (after Erwin Vervecken's wc title) with Alpha Q 1" fork
shifting/brakes: Ultegra SL shifters/Dura-Ace 7700 rear derailleur/RSX front derailleur/Frogglegs
crank: no-name with Ultegra Octalink bb
wheels: Dura-Ace/Ambrosio Ecxellence/Racing Ralph
other parts: Easton EA50 bar/stem/Pro xlt post/Aliante Gamma XM saddle/XT pedals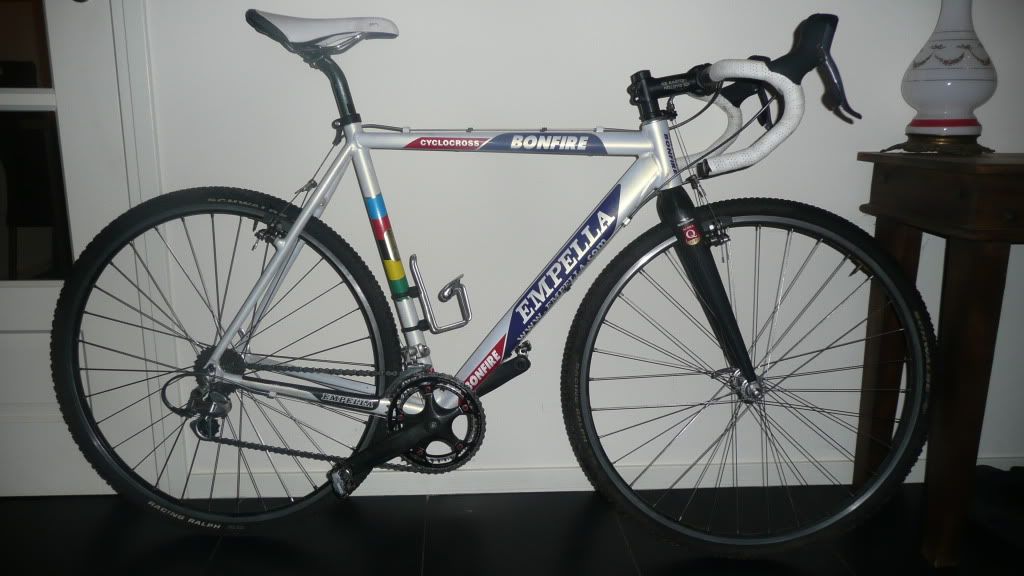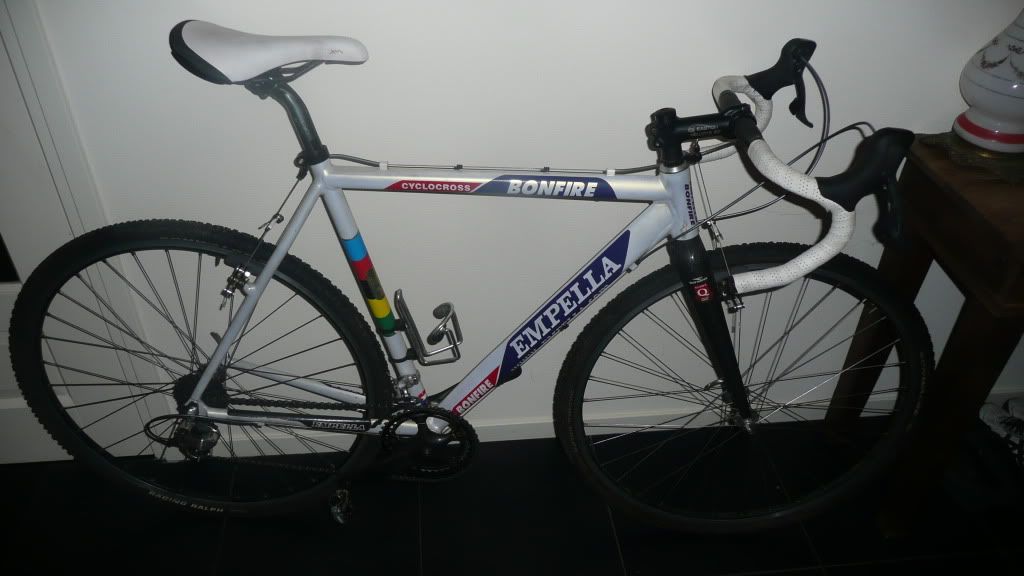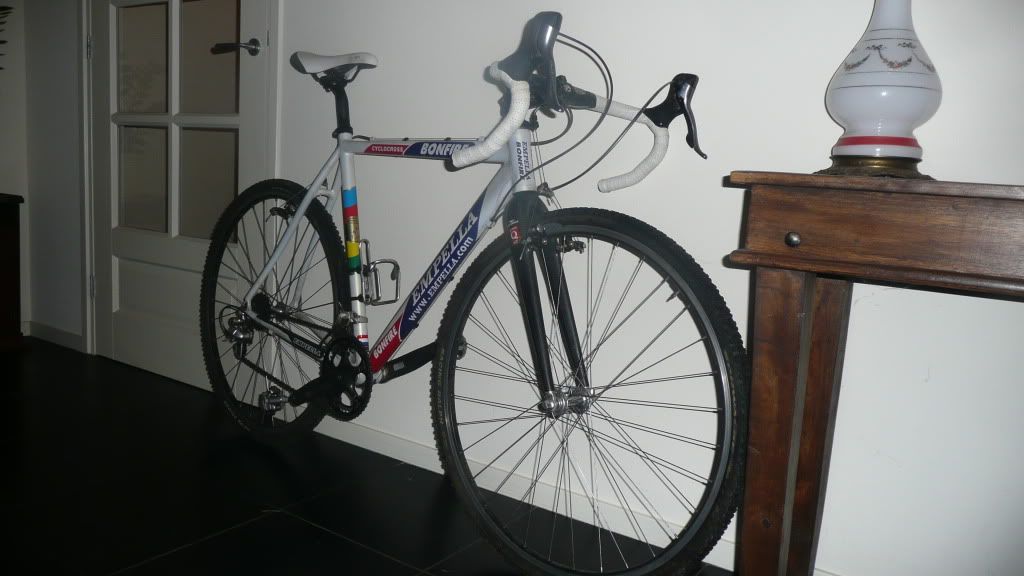 I hope i can add some weights in my next update, and some better (daylight) pictures, as the turned out to be quite crappy.
Cheers
_________________
I hurt myself today
To see if i still feel
I focus on the pain
The only thing thats real.
my introduction here:
http://weightweenies.starbike.com/forum/viewtopic.php?f=10&t=63830&start=0
UPDATED!!