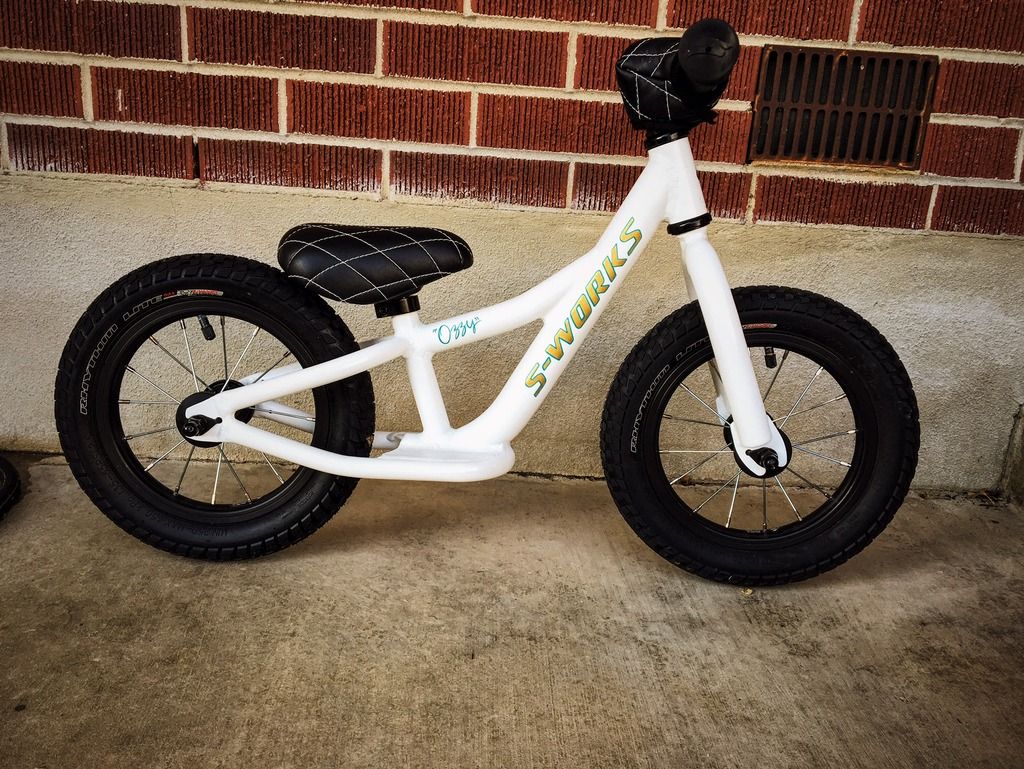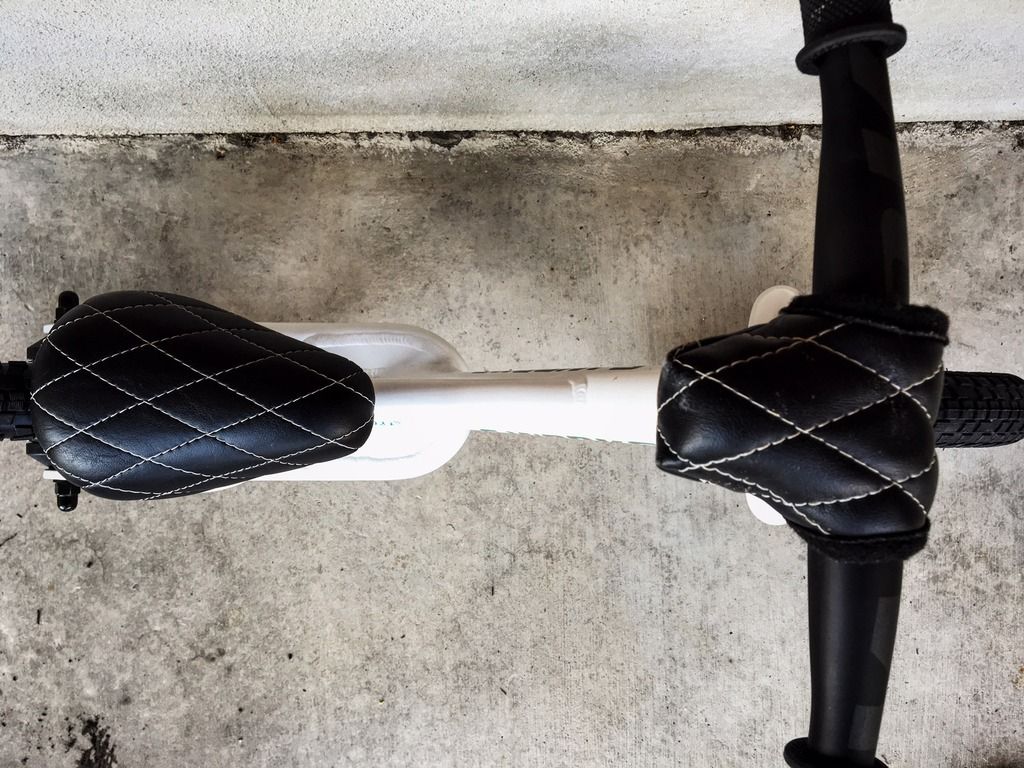 Not positive on weight. My son is asleep and the bike sits next to his crib so I will have to get an accurate weight later. After doing several one handed bar spins with it yesterday I'd estimate it below 5kg though. I could be off.
I've already grounded him for not aligning the valve stems with the tire logos so lets just get that out of the way now. As far as feedback on the frame, after a long 350-400m ride yesterday in mixed terrain (driveway/front yard), the most common remark I heard was "BALL! BALL! BALL!"......as he ppointed at a ball. He later jumped off and picked up a stick and started hitting the bike and then a nearby tree, so I'm not sure how to take that.
He seems to enjoy the stem pad from a teething aid standpoint but he also likes the aforementioned stick for the same reason, so I'm getting mixed feedback. The carbon bar seems to aid in vibration dampening but he'd maybe like the width cut down a bit more as he only rides with his hands inside of the grip area, eschewing the current trend of wide bars. To be fair, he is a bit of an old soul.
He wanted a classic, European, GT car like interior look for the saddle/stem cover upholstery and a subtle gold leaf with pinstripe for the logos. His name is Oscar with the "Ozzy" as a more commonly used nickname, so he insisted on this being on the bike as well. A bit full of himself.
I will report back as we get some more meters under our belts but so far its been fantastic and couldn't be happier.