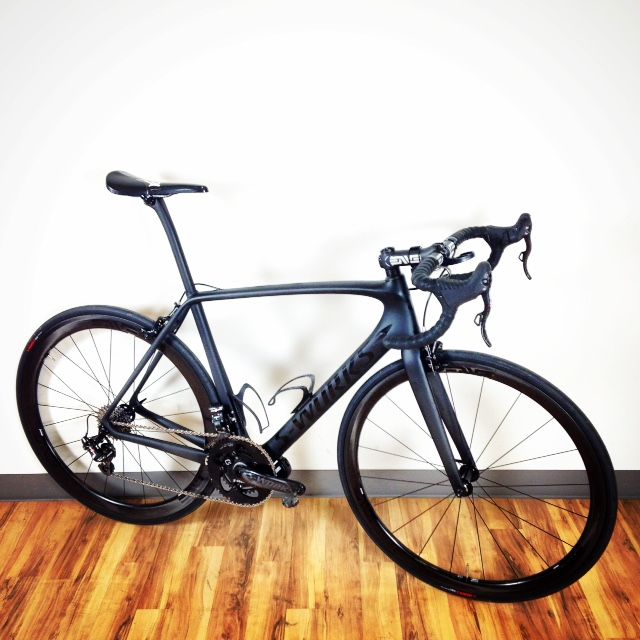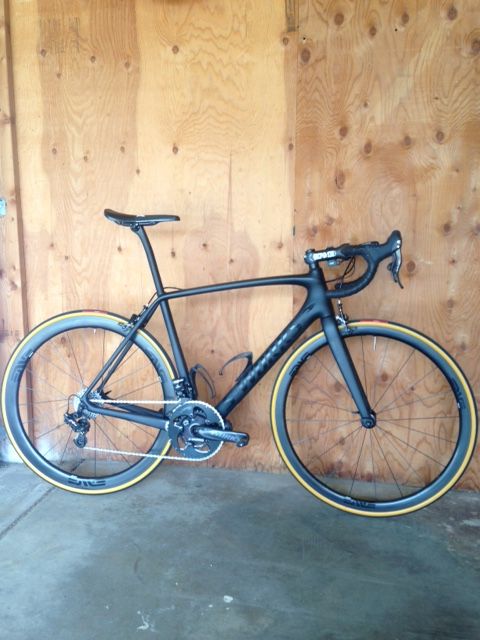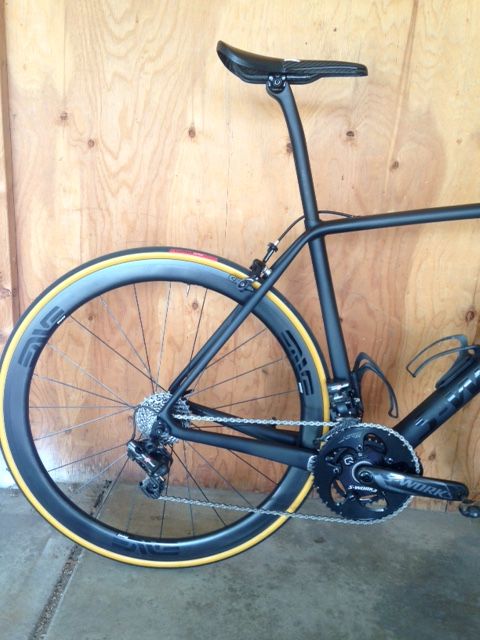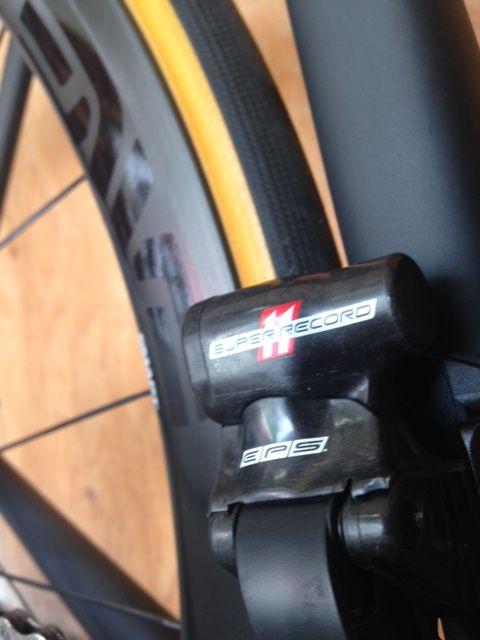 Latest build. Decided to do another Campy build after I liked the Chorus on the Pinarello. Got a deal from a buddy on the V1 version and built a little BB mount that seems to work good.
Weight with the 3.4 tubulars is 6.6kg and 6.8 with the 3.4 clinchers (with the Cotton clinchers) if I remember correctly. Went ENVE cockpit again and the same Tune saddle as I used with the Pinarello.
The ride feels VERY refined compared to the SL4. Both really good, IMO, but the '15 feels like an M3 with tuned for the track coil overs. Just "that much" better.