The first time I saw an AD Colnago, I was a cycling n00b, and I also found it gaudy, too many colours and the little rider man cartoonish. Didn't really liked it too much pink and pastels for my taste.
But indeed it grows on you, it is such an iconic design and after a while you just start to love the little rider man.
later I had the winning one on my C-40 LX10, with the fist up, that was such a beautiful bike, but hélas 1cm too short and that for a Colnagoist is too much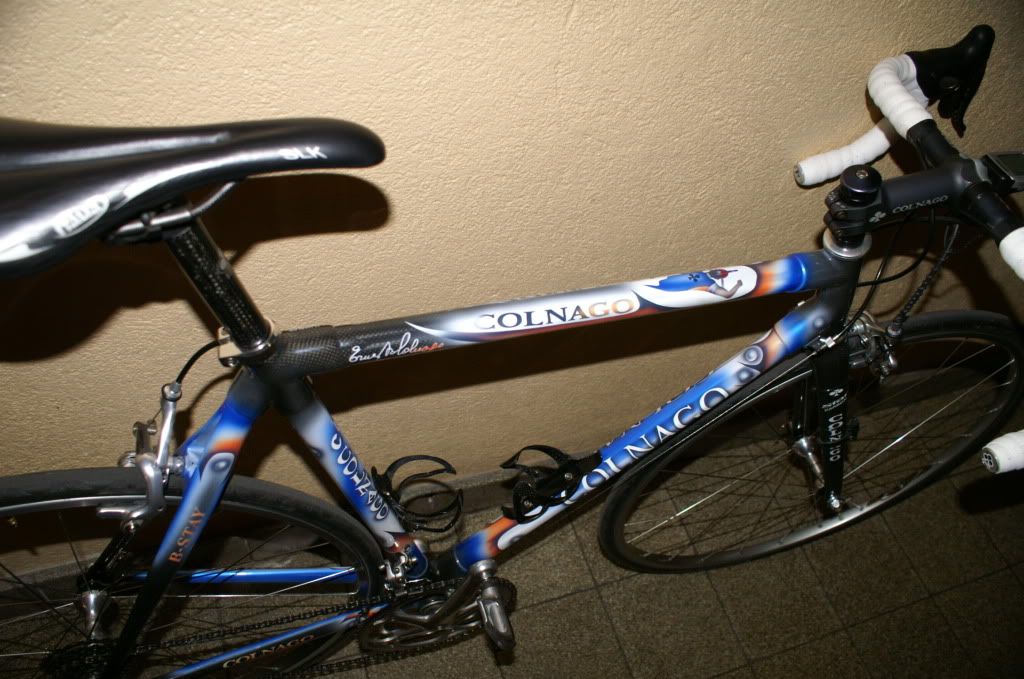 I sold it when I got the C-50, mine is a 2009 in ST01, and just after I bought it Colnago put an special edition of C-50s on LX paintjobs for 2010.... but well I had already mine, so there was no justification to buy another just for the paint.... however a C-50 on LX10 on my size was on sale at totalcycling for a loooooong time, tempting me, tempting me.... finally got sold and I was again sooo regretfult not having bought it, today they are simply unobtainable.
But well, seems like the painting skills were lowered by 2010, the C50 LX10 was anyway not as fine as my C40, the C40 airbrush was subtler...
Anyhow, the one I liked reeeeeeaaaalllly a lot was one that SpinDawg from RBR got from Mike, a C-50 on AD10, that is very pretty and an object of desire.... unfortunately Mike doesn't do it anymore.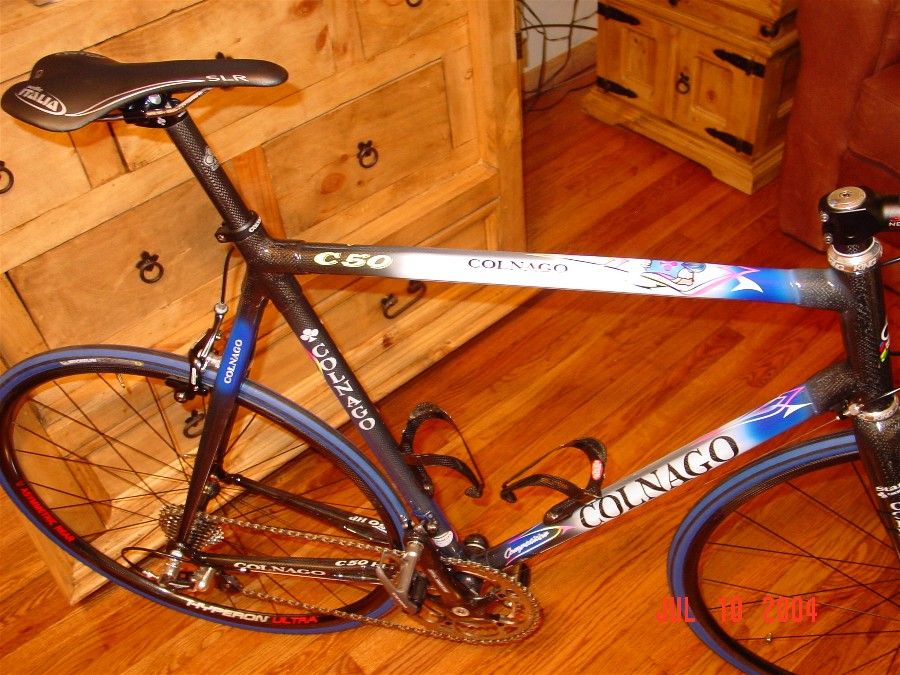 So yes indeed, a C-59 or better yet a C-60 on AD10 is highly on my want list. next year maybe ?