after
this build
, rode a couple of different frames. back to canyon for this year and excited to try an aero build this time!
ordered almost the same time as
micropox's aeroad
.
frame is electronic, size xs and glow red color.
here's the frame after stripping out the parts from the bike.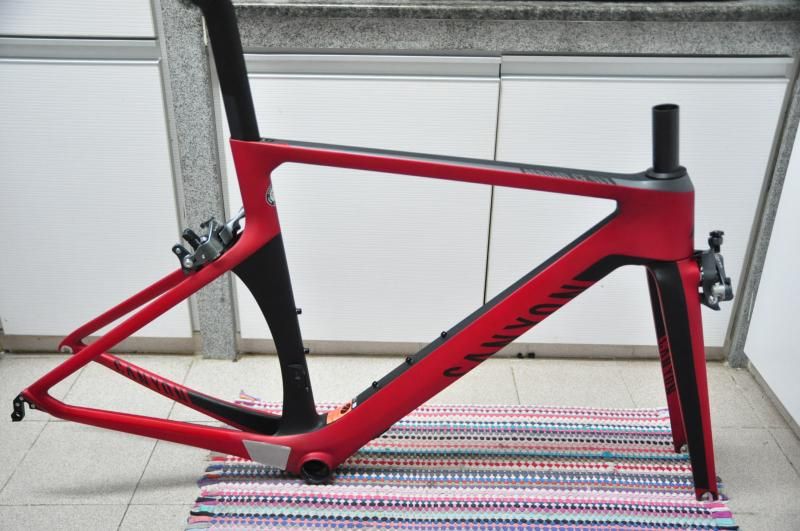 front triangle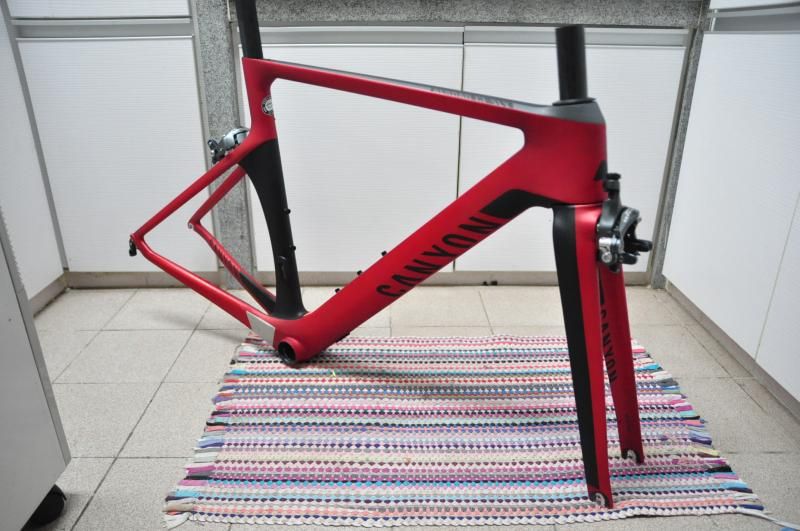 rear triangle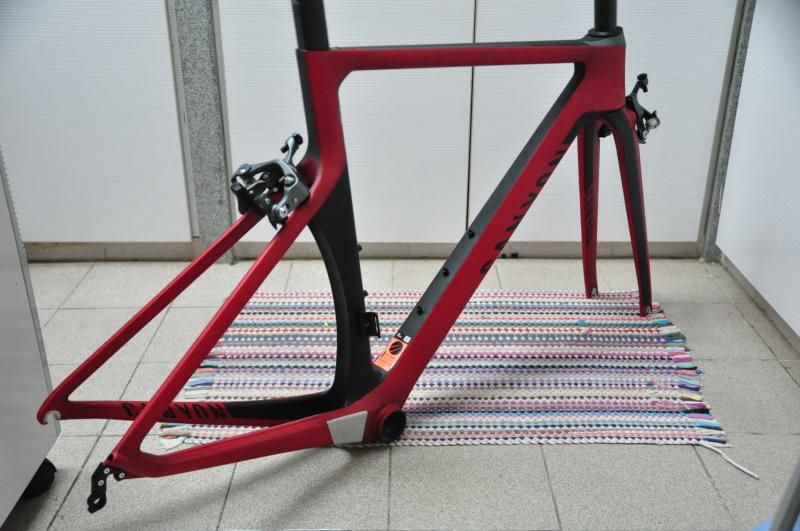 will use a locally-made 4mm delrin headtube cap
headtube/fork junction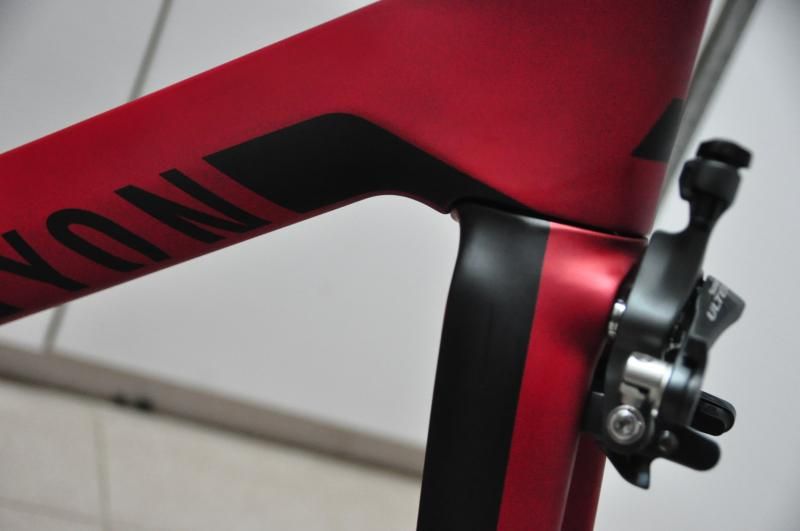 41mm X 86mm bb shell instead of 46 x 68mm, limited BB/crank choices compared to PF30 but not a dealbreaker for me. very clean internals.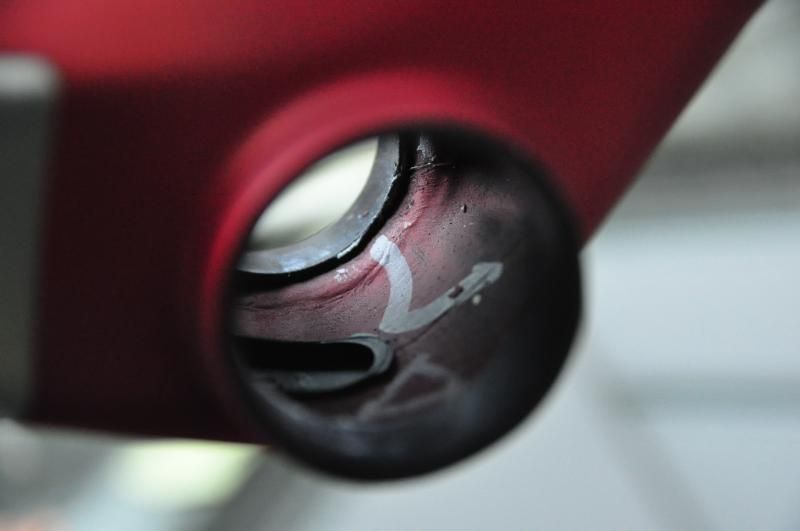 under bb area, with the removable cover for wiring/ battery installation, the one on the downtube is the internal battery holder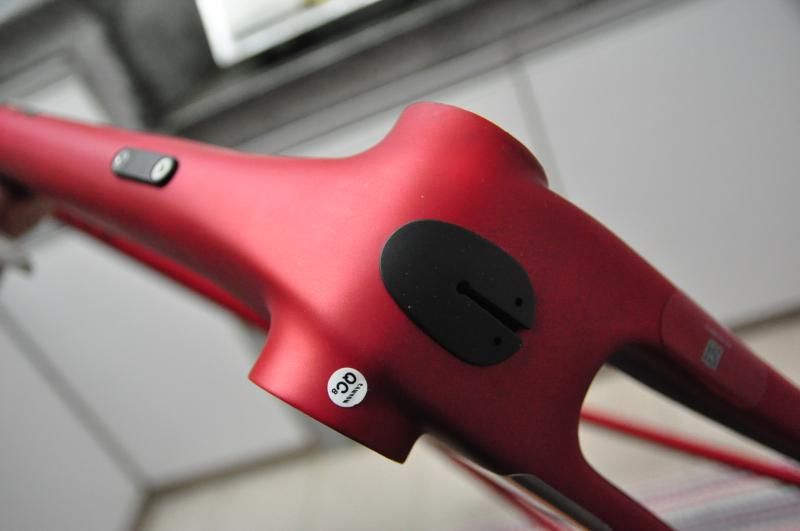 gear and brake cable entry together= clean routing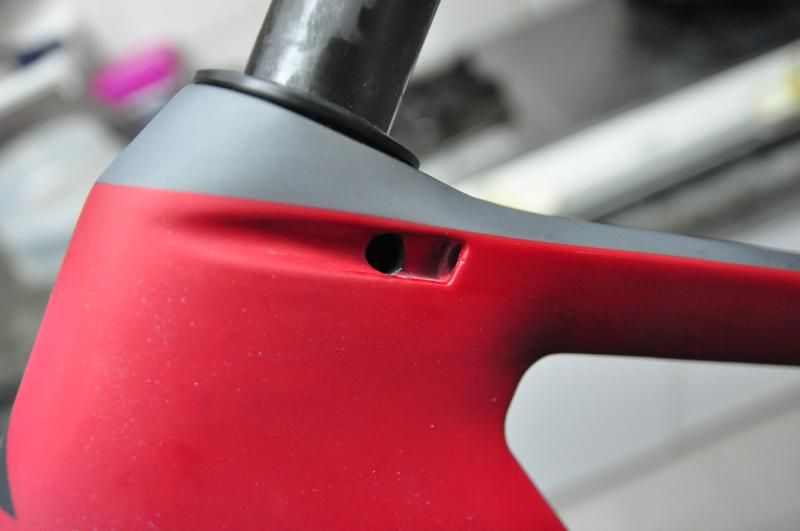 integrated seatpost clamp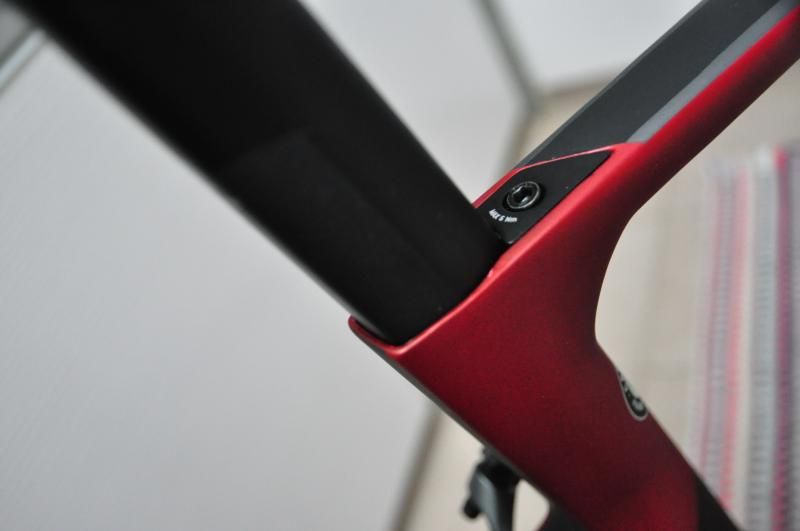 2-piece/3-bolt hanger and wiring exit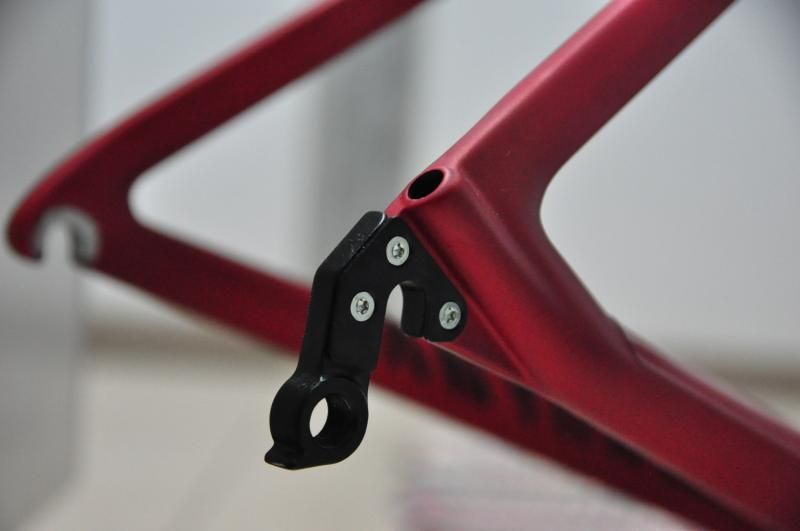 non drive side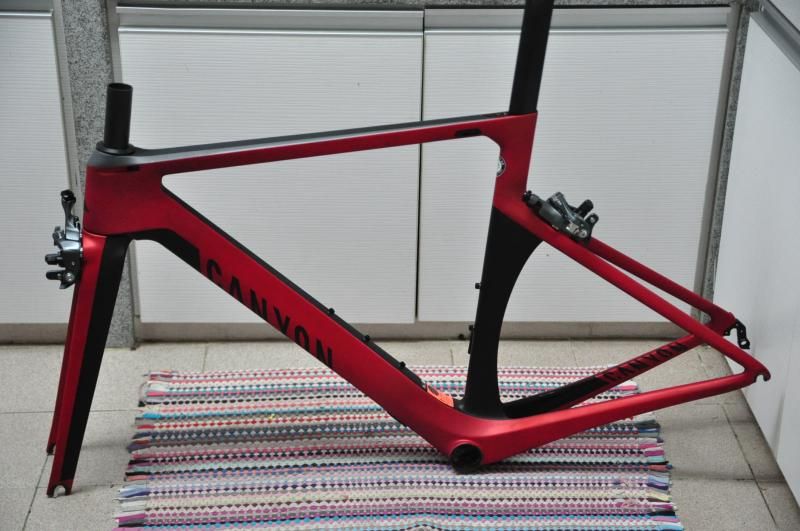 apologies, no weights.
didn't want/or was lazy to take out the direct-mount calipers. will just weigh whole bike when done.