Hi guys,
I'm happy but not satisfied yet...Reason?The bike has lost some more weight,but i still have to loose 230g on it!What did i change lately.
Wheels
I've changed them to some Tune Skylines MTB '06 28H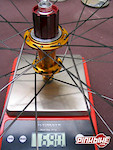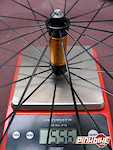 I preffered blue hubs like my other Tunes,but Tune doesn't make any blue Skyline hubs...I run them with Stans NoTubes.Just the "yellow" tape and an olympic valve.Lets' see if it holds air till tomorrow!
I hope so...
Grips
Grips were changed to some ProCraft Superlite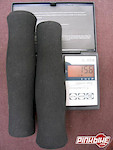 And this is how they look on the bike.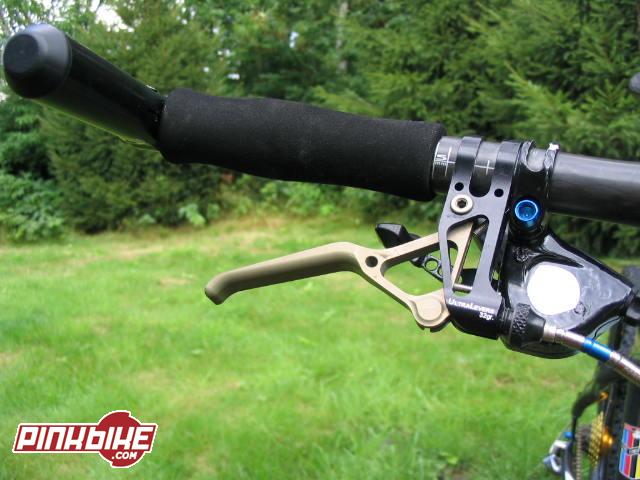 Brakes
Brakes were changed from some Avid Mags that were tuned with alu bolts,to some Extralite Ultrabrakes.I've the impression that they're a bit more flexier than the Mags,but i don't think that i've lost some performance.Anyway nothing noticable.The minor side of the use of these brakes:watch out with the position of the Ti tension liner with your bike's brake/der. clamps!In the rear part,the Ti tension liner from the brakes touch those clamps.It doesn't bother the working of the brakes,but first i thought it wouldn't be possible to mount them.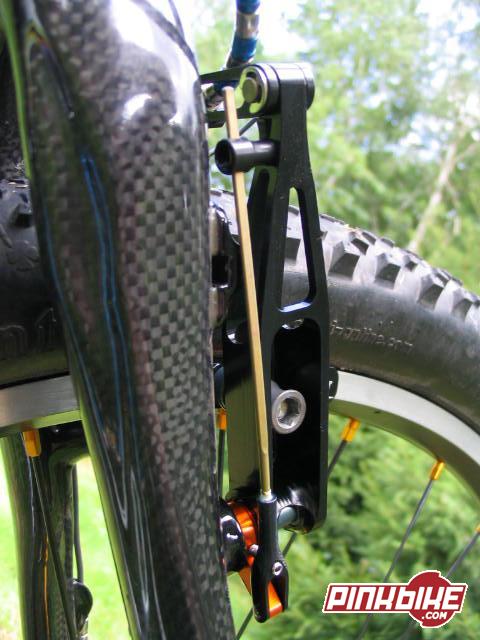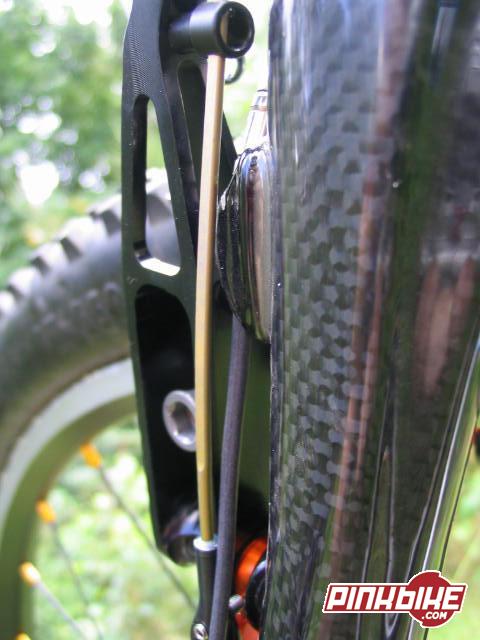 Saddle
From Speedneedle Marathon to Tune Concorde MTB.About that creaking that everyone claims,do you know that the adviced torque setting is 8 to 13Nm!!I've been torqueing till 7.5Nm and now it has stopped creaking.Don't forget to grease the bolts!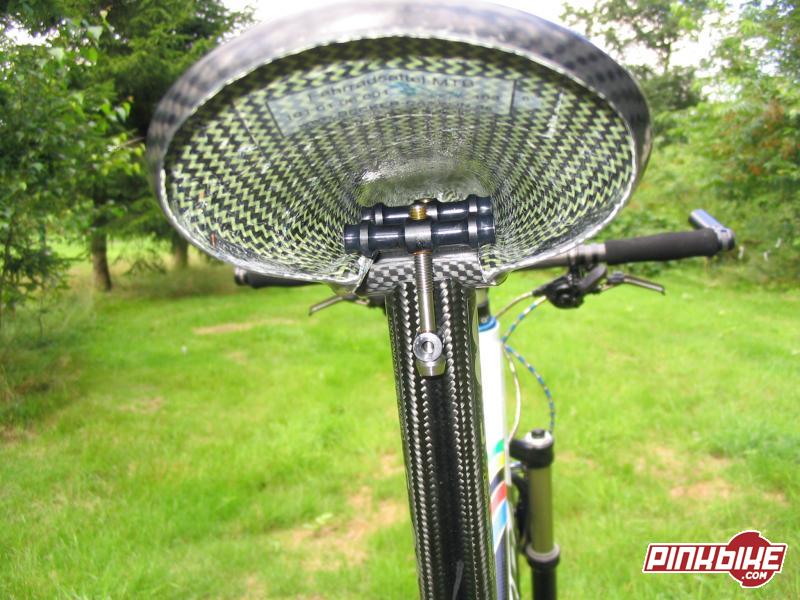 And here some more pics: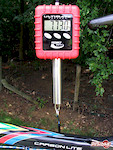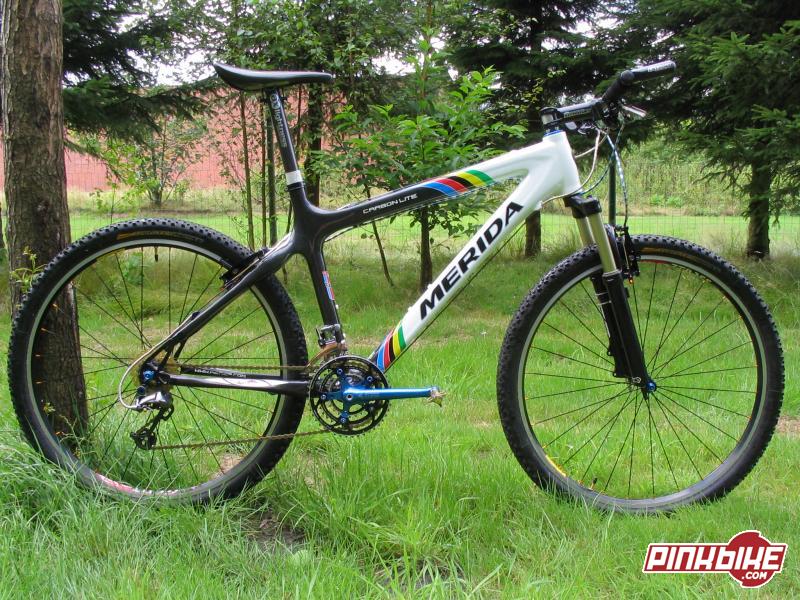 Like you can see,there's some more work to do,but i'm kinda happy.
Just got to get thinking what will be next...
Greetings,
$mokeyJoe