jdc5r wrote:
Impressive dedication!
Thanks! I'd say it's a hobby bordering on passion/obsession.
deek wrote:
I'm no materials expert, but isn't the fork lower magnesium? Usually you want some sort of coating on magnesium if it's going to see the elements.
It is indeed a magnesium alloy in the lowers. It does stay structurally sound without any coating, for example there is a patch without paint from factory on the inside of the left dropout (to make sure there's clearance for the rotor bolts I think). However it does oxidize a lot faster than a regular aluminium alloy and gets a rough almost grey/yellowish surface over time,
It can be polished but that means you have to keep doing it quite often if you care about the looks.
Anyway, as promised, here are the wheels!
So happy with how the clinchers turned out, a lot of hours put into sanding the spokes and rims. Can't wait to see how they look on the bike later on.
For the Scale: 77 Composites clincher rims 28h, Sapim CX Super and Extralite HyperBoost hubs.
1086,8g (front: 497,3g rear: 589,5g)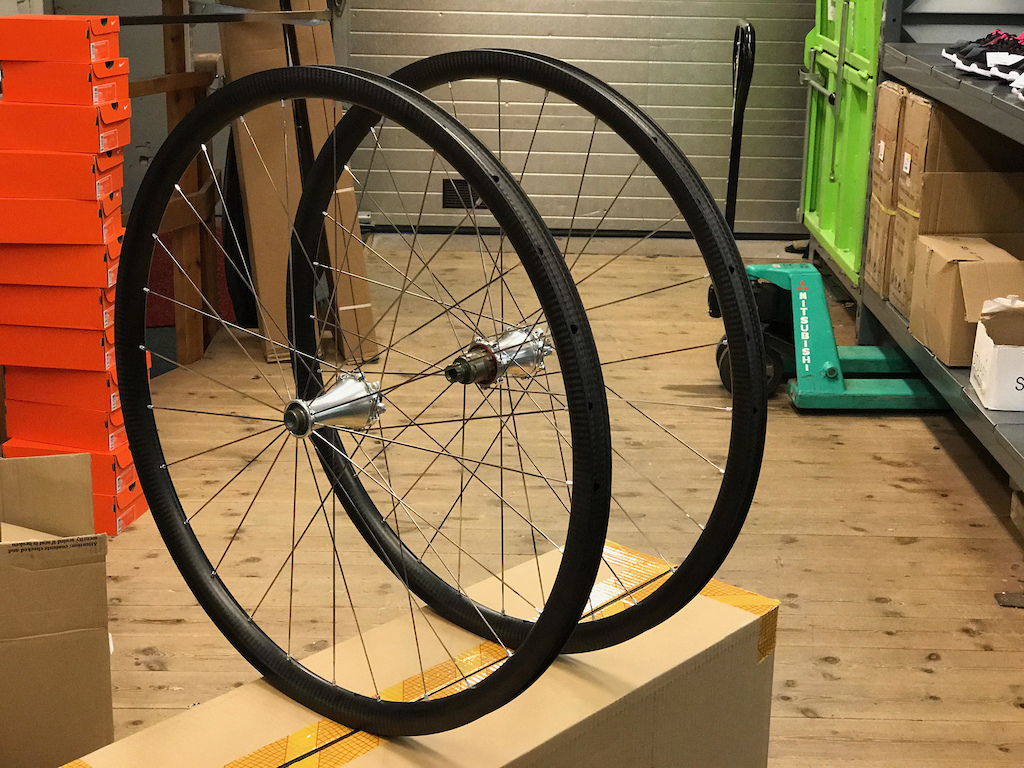 For the Spark: DT Swiss XRC950T rims 32h (will be my 4th season on these rims), Sapim CX Super and Extralite HyperBoost hubs:
1169,3g (front: 542,5g rear: 626,8g)