KaiGreene wrote:
Hello Guys
The carbon levers are for my custom piccola, which will also weigh around ~ 142g. See it:
https://www.mtb-news.de/forum/t/scott-s ... 40/page-36
I also find Gustav should stay with aluminum lever. Continue so Gustav
In case you missed it, you guys better read that thread. So much amazing and unique tuning going on in there! I think I read the whole thing twice using google translation when I first found it haha..
I mean, just look at this beauty.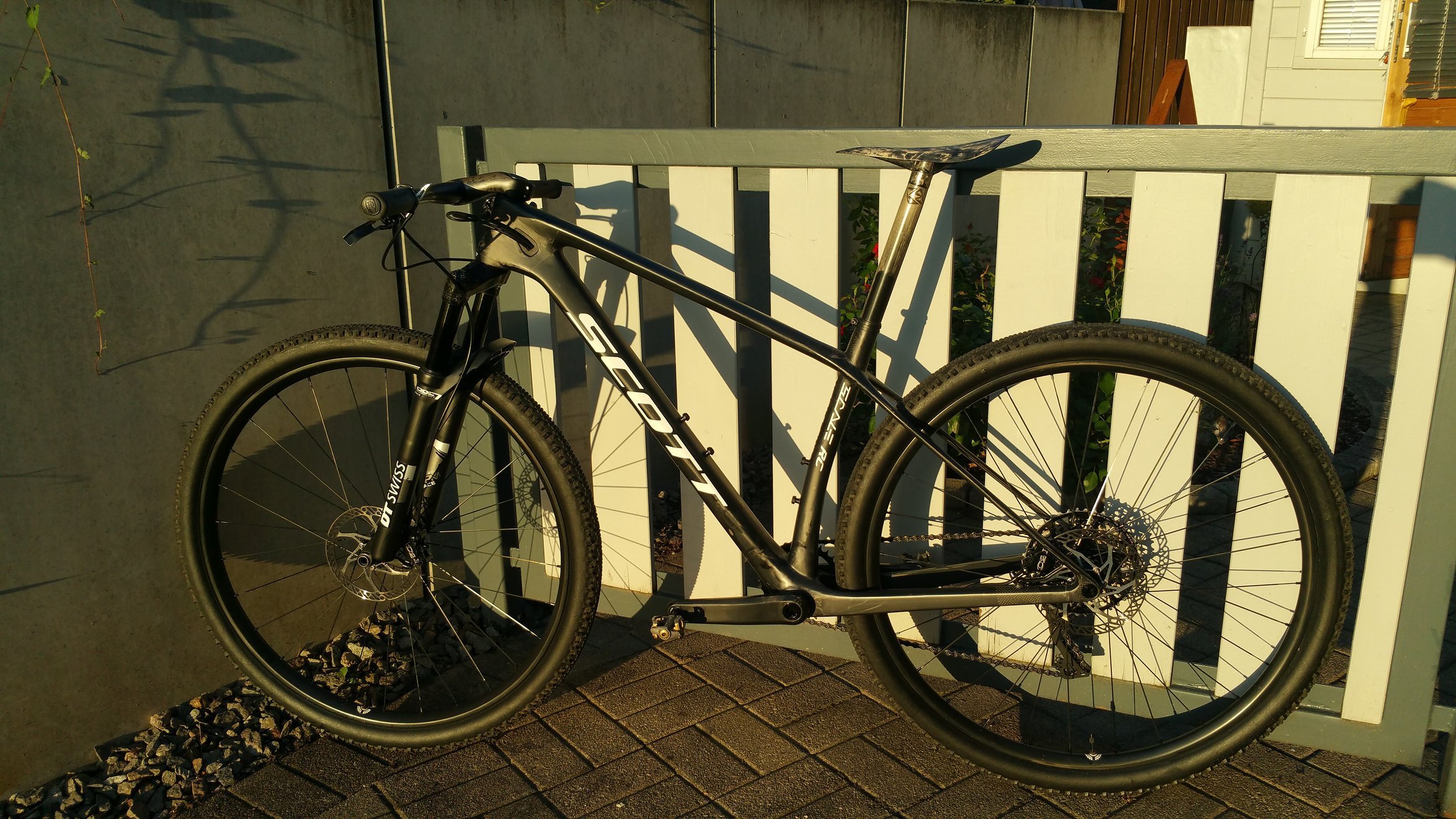 doingitright wrote:
Can you share any more specific on the "matchmaker"? I cannot get my twinloc controls to have more overlap with the grips for easier thumb access.

The process actually is quite straight forward, but there are three things needed to make it work.
- As you can see on the picture and on your stock Twinloc, the lever spring goes into a hole in the silver lever and into another hole close to the bar clamp. When you cut the clamp off, you have to move the spring, so a new hole is needed in the lever at a good place straight across from the matchmaker where another new hole will be. Tricky part here is not to drill too deep so you don't go through the lever, and then the spring needs to be cut a little bit.
- Securing it with one bolt, you have to stop the Twinloc from spinning when you push the levers. So you need to trim it down a bit, and also make sure there is a slot with edges in the matchmaker that it will fit into. Then you have to drill it and thread it so you can screw it onto the matchmaker. Another thing to keep in mind, depending on how the matchmaker attaches to the brake - here is where you have a little bit of room to adjust the angle of the whole thing.
- Clearance for the black lever. Depending on the brake, and how you angle the twinlo, there is a risk that when you lock the suspension the lever will hit the brake. This is why I took a little bit of material off from the lever as you can see, so that it doesn't hit the banjo on the brake. But this might not be a problem at all if you have another setup.
Hope this helps a bit at least.