Turning into a minor saga. Photos, but check out the last one.
Paint is near perfect.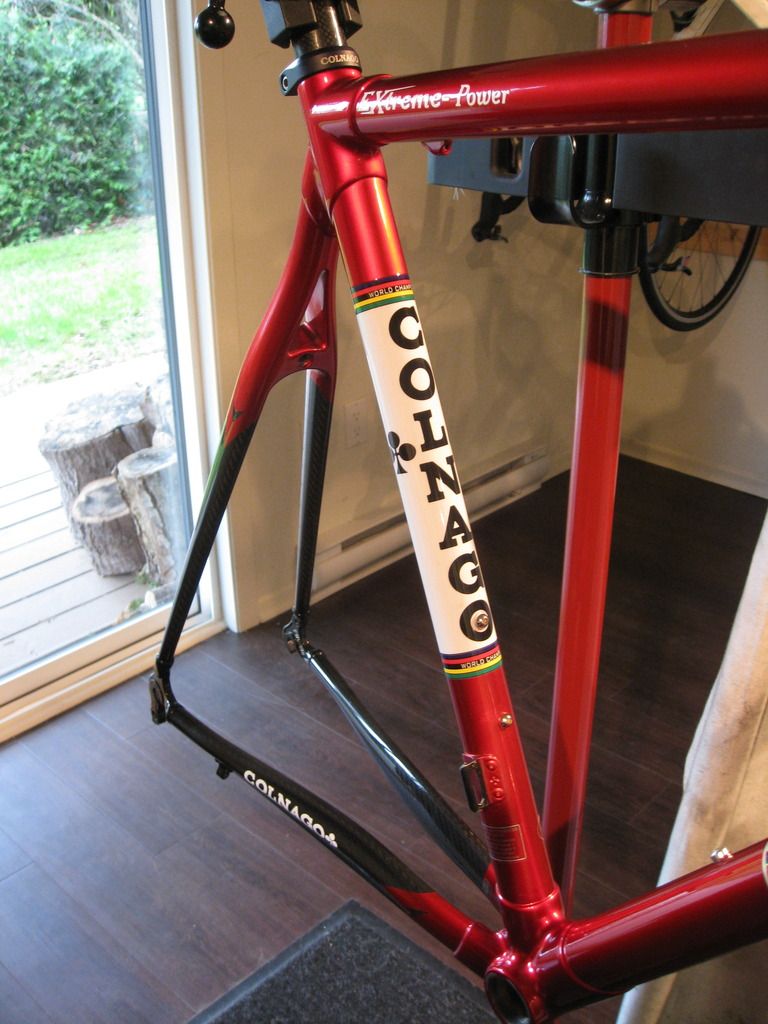 But wait a minute - this is supposed to be a 58 traditional.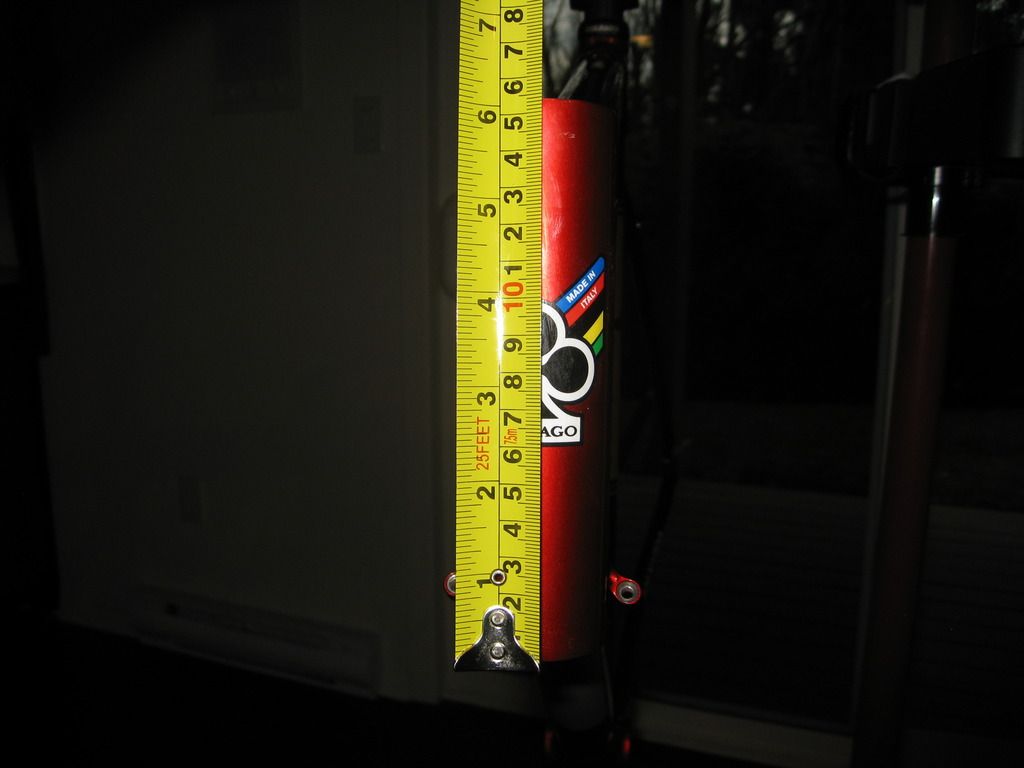 It's a 57.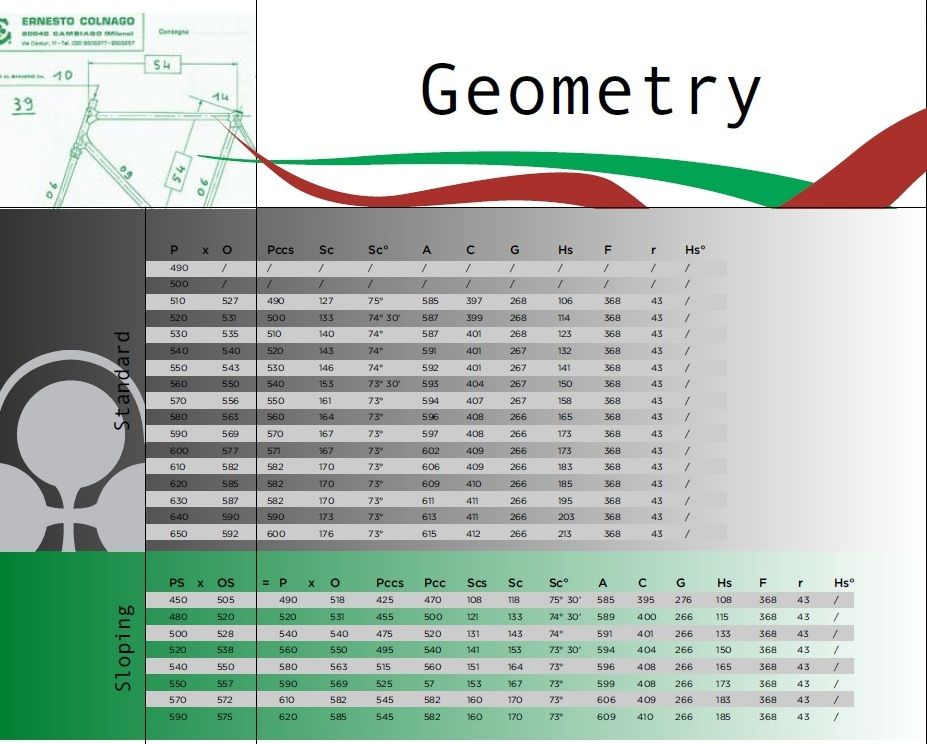 So I am now in the process of figuring out my next move. I don't want to keep the bike if it means a bunch of spacers under the stem.
First I have to figure out how many spacers above the top of a Chris King Nothreadset will be required to achieve my desired maximum sadle to bar drop of about 9 cm. Without building the bike, this calculation is beyond me. The best I could come up with is a comparison to my Parlee Altum which measures 565 mm from the front axle to the bottom of the stem. For the Colnago, adding up the axle to crown of fork 370 mm + head tube 155 mm + Headset 31.4 mm gives me 556.4 mm - aprox 1 cm shorter.
Assuming the same bb drop (and I do believe both bikes are 70 mm) the stack should work out pretty close. This means no or minimal spacers. Can this possibly be correct? Does a 57 cm Colnago have the same stack as my ML Altum (590 mm) once the CK headset is factored in? I would have thought the Colnago geo was a tad more aggressive
Now I am off to evaluate the next issue - did I waste $100 on a 120 mm Deda Superlegerra stem because I suspect I will need a 130 mm to get my reach? And does my now debadged Superlegerra seat post have enough setback?
Lots of fun....
_________________
wheelsONfire wrote:
When we ride disc brakes the whole deal of braking is just like a leaving a fart. It happens and then it's over. Nothing planned and nothing to get nervous for.