So here are some quick and dirty photos after the build. At some point I'll post some proper photos in natural light.
My interest in this particular frame came from my desire to own a classic carbon frame with threaded BB, external headset, and external cable routing. Classic to me meant it had to be a Colnago, and the PR82 scheme was a design that I anticipate will never look dated or fadish. It is a bit safe and lacks the drama of some of the art decor paint schemes, but expect it will always be attractive to me. (As a side note, the new C60's with the painted lugs and seat posts are mostly unappealing to me. They are beautiful bikes, but will they be considered classic in the future? Will they become classic Colnagos? I'm curious what we will think of those designs in 20 years.)
As for my build, the aesthetic I was after was to let the frame stand out with no competition from other logos. Nothing exotic here. Record, Superleggera seatpost and stem, Fizik Cyrano 00 bar, and Mavic Pro Carbon SLC's (for now, Bora's in the future). 6.8 kg on the scale without pedals. Less then I expected.
It was interesting how the geometry worked out. My Parlee has in fact a 5 mm taller dimension between the fork crown and bottom of the stem, and a Pro PLT stem which has 5 mm more stack then the Superleggera on the Colnago. Net result: the Parlee stacks up about 1 cm taller at the bars than the Colnago. The PLT is 10 degrees and the Superleggera is 8 so it's not quite a full cm. The bars on the Colnago will get a bit higher when I switch to a longer stem. The frame was supposed to be a 58 cm but turned out to be a 57, hence the 120 mm stem. I need a 130 for this shorter frame.
Aprox 10 cm of drop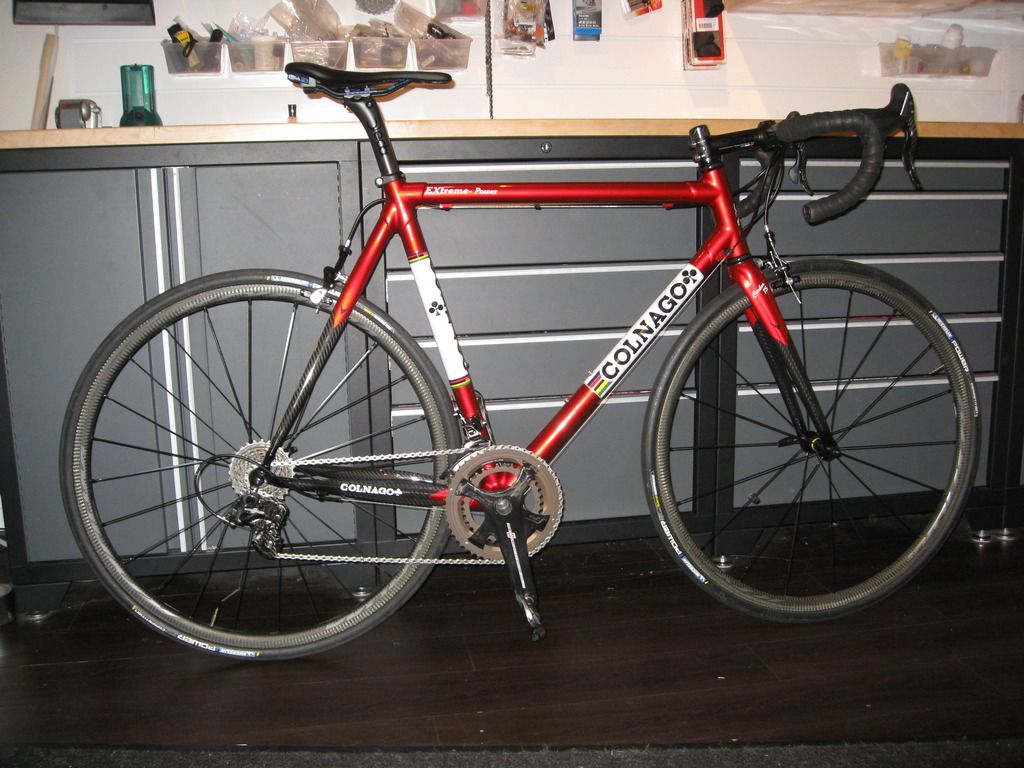 the Parlee for comparison, 9 cm of drop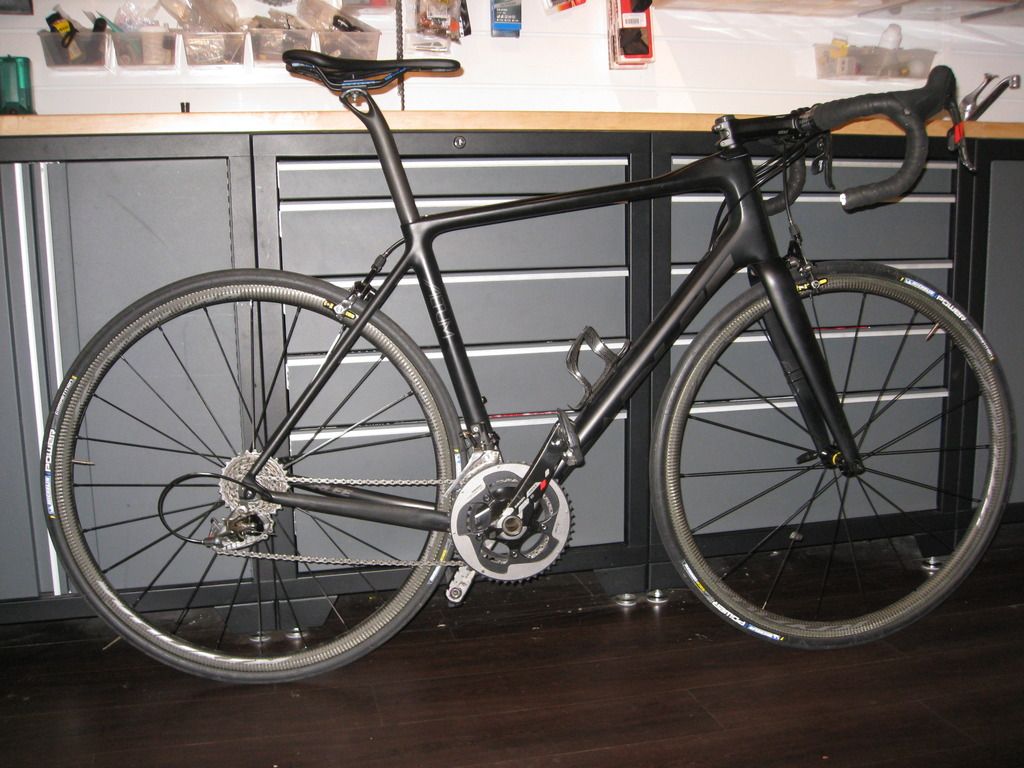 Carefully debadged seat post leaving just the black Deda logo. I like the result.
Chris King soto voce. 5 mm spacer under the 120 stem, waiting on a 130. The steerer will be cut after a few rides. Spacers will be changed for something more appropriate.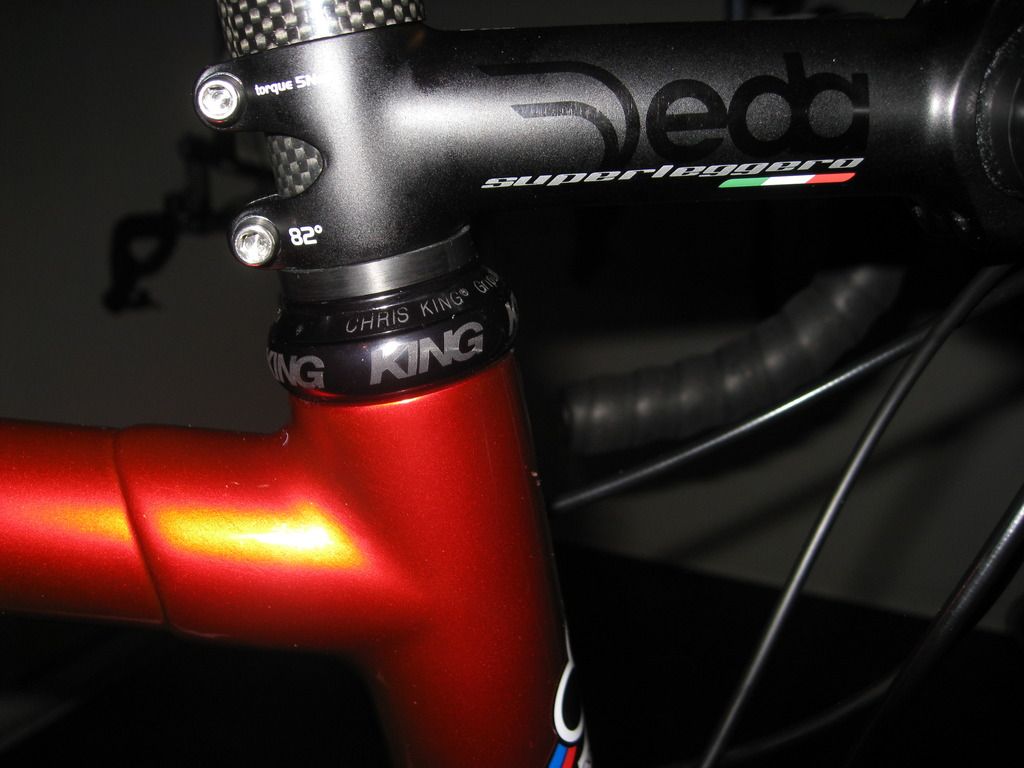 Horrible photo of the front end.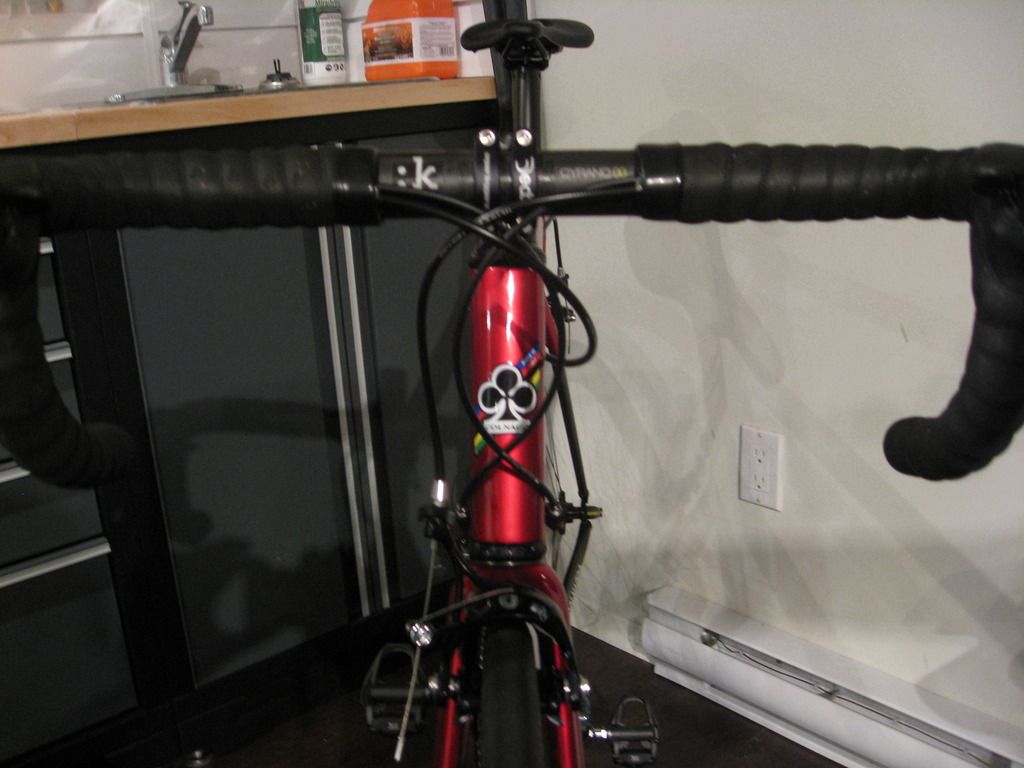 An interesting photo. This is the fork with a lightly used Conti GP 4000S at 100 psi on Pacenti SL23. So a fat tire on a wide rim (19 mm internal). It looks better than it is. The clearance at the top is almost 4 mm - excellent. BUT the gap at the shoulder is about 1.75 mm. It works but I won't ride it this close. Most other 25 mm tires are fine though. Lots of room for tires in the rear.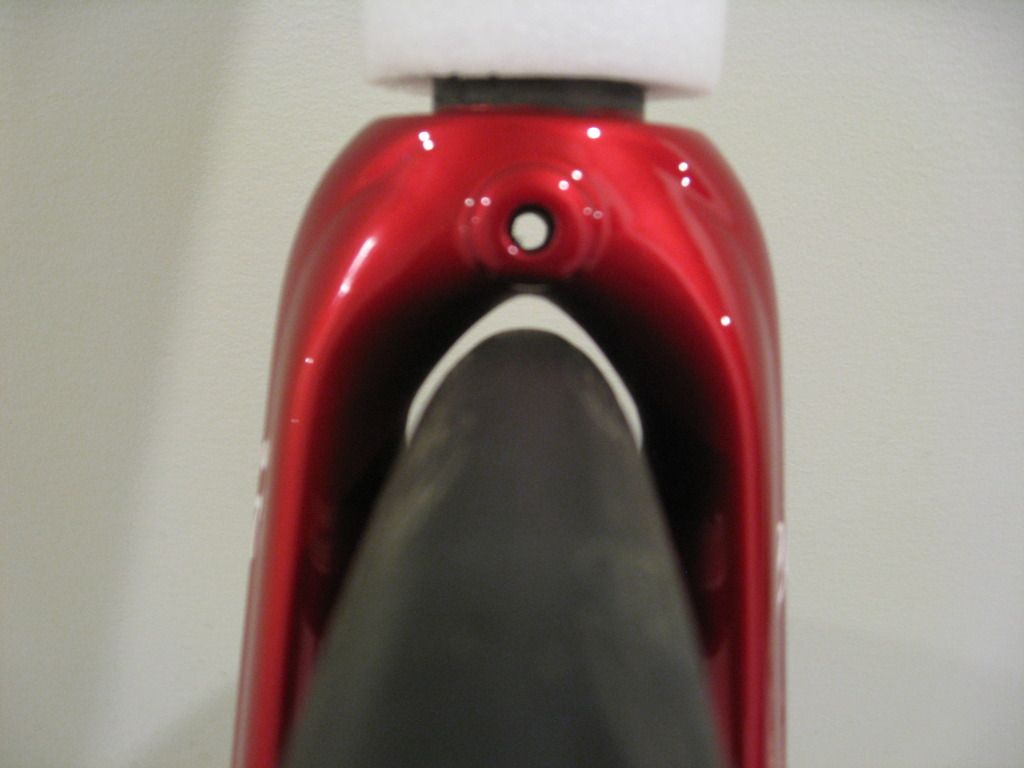 _________________
wheelsONfire wrote:
When we ride disc brakes the whole deal of braking is just like a leaving a fart. It happens and then it's over. Nothing planned and nothing to get nervous for.