crap pictures for now better ones when the bike gets built up.
front wheel Hope Ti glide hub 18H CX-ray spokes 38mm tubular rim Schwable (Veloflex) ultremo tyre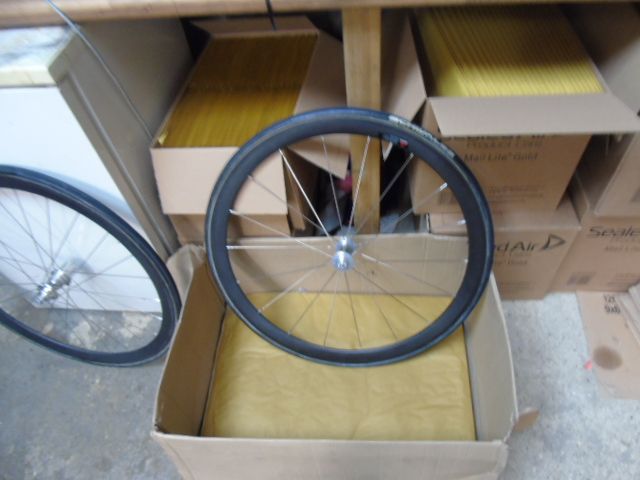 weight 779g
Modolo D/T shifters
Token ti skewers
Rear wheel Hope Ti glide hub 24H CX-ray spokes 38mm tubular rim Schwable (Veloflex) ultremo tyre 991g

Record 1" threadless headset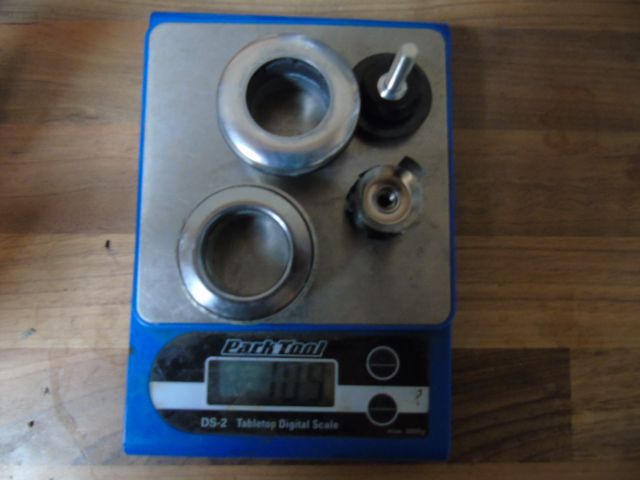 Record 10 speed carbon chainset with fibrelyte rings 505g
Hylix saddle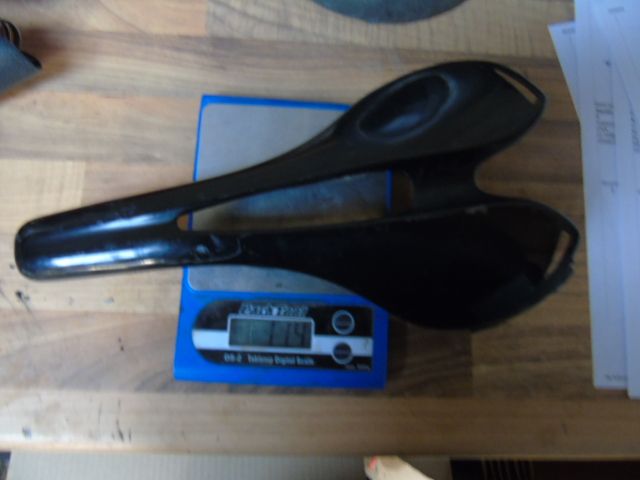 Mavic 860 rear mech
Record brake levers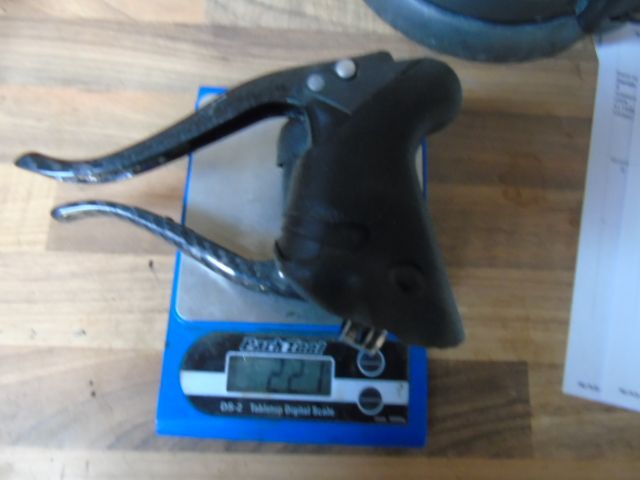 Record BB
Royce Ti crank bolts and a Ti cassette lockring are on there way to me (hope hubs use the old campag lockring standard so a Royce lockring is the lightest I can buy). Weight could be saved with a Campagnolo comp ultra chainset I have but that would look wrong on this. trying to do a retro weenie build on a budget!
Oh the steel frame 1648g. Needs paint though thinking metallic purple or wait metallic orange.
The spacing though is 126mm. The wheel does not sit properly so it needs to be respaced properly.
The Look KG221 might be lighter
I have 150g of cables earmarked (ashima reaction outers and powercordz inners) 50g for bar tape 85g for a front mech.
I might get a extralite stem and the bars will be cinelli Neos. A woodman carbo EL seatpost will be used.
There is weight to be saved by making carbon cages for the rear mech and getting some carbon pulleys.
Weight currently projected to be 6208g so lets say 250g to be saved. Easyish if I spend not so easy if I don't. Ideas welcome.