My saddle arrived today. Fabric ALM Shallow Airbus carbon.
I am already using a Fabric Flat Pro Scoop saddle on my CAAD10 and get on with it super well. I was originally going to go one up on that and get the Ultimate version for my Emonda build. But this ALM came up for a price I couldn't resist so I thought i'd try it out.
Grey Fabric logo on the top of the saddle.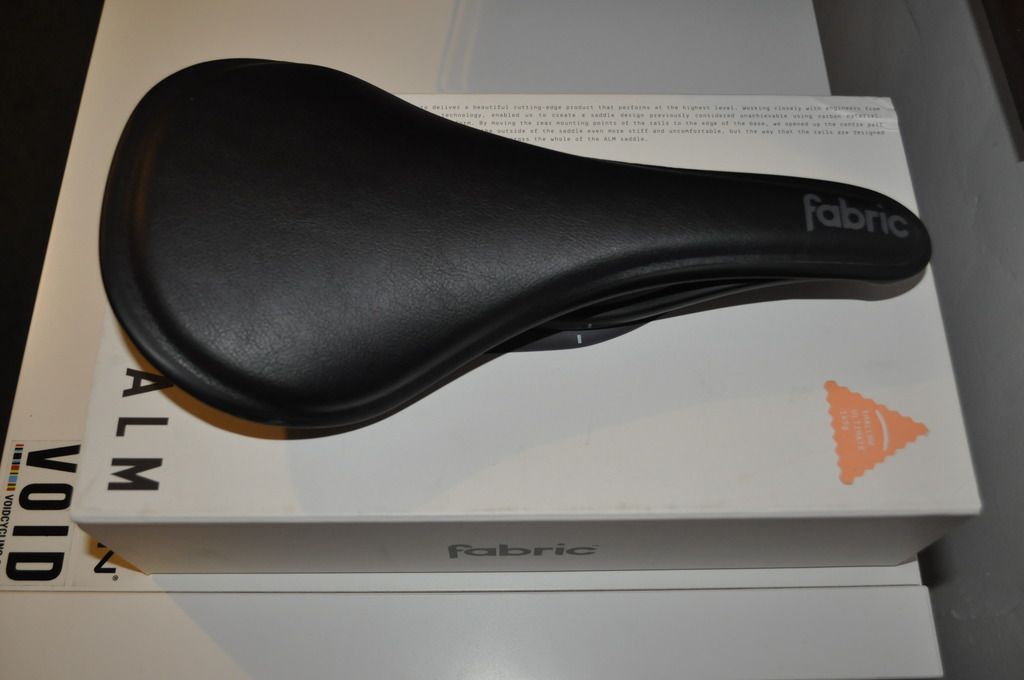 Came out at 149g on my scales.