Adrien wrote: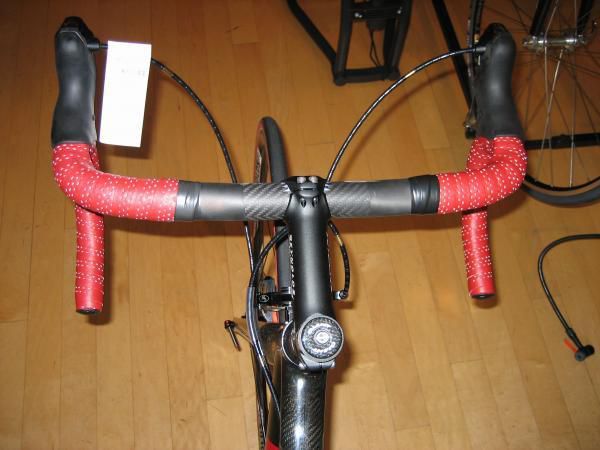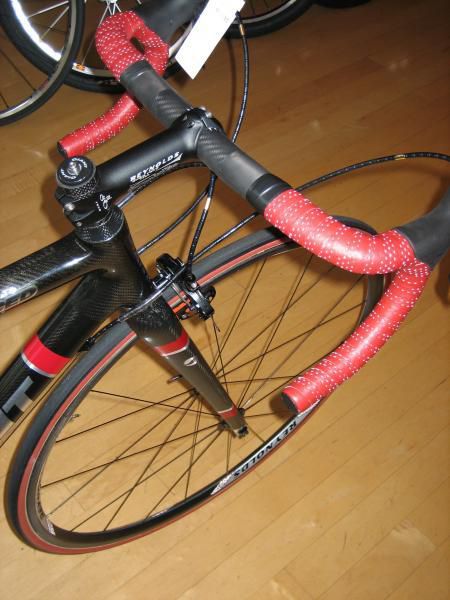 Deda Forza or Giant carbon? This bike obviously deserves some kind of carbon pimp-stick for a stem here. Will you go all the way and put a one piece bar/stem on it? The setup shown by lancejohnson that's soon to be coming from CarbonTi looks really promising! Especially if you go for the integrated shifter mounts which saves I forget how much, but a lot
The bike's really nice. With some O.C.D. type lightening, it could be a downright deadly combination of day-to-day functional and porno to look at. In the low 12 lb. reigion wouldn't hurt either. What a relief the T-mobile graphics are so much more tasteful this year! No doubt the addition of the M-L size to the TCR Advanced lineup helps with fit. I always wished my '03 TCR ONCE frameset was a M-L instead of the medium it is.
What headset's in there? Have you considered Powercordz? What's the spread on what I presume to be a 7800 cassette? A KCNC cassette would drop about 75 grams or so if you wanted to get near the bottom of 12 pounds. If you're going to go for the one piece carbon bar-stem, spring for the ultra-light Smolke headset cap. It'll save you an additional 40g approximately, at a minimum. Oh hell, do it anyway, it's a really nice piece of bling that would be unusually appropriate on this tour de force.
That thing looks so good.. Nice ride for sure.
:beerchug: