So I was cleaning my bike today and noticed this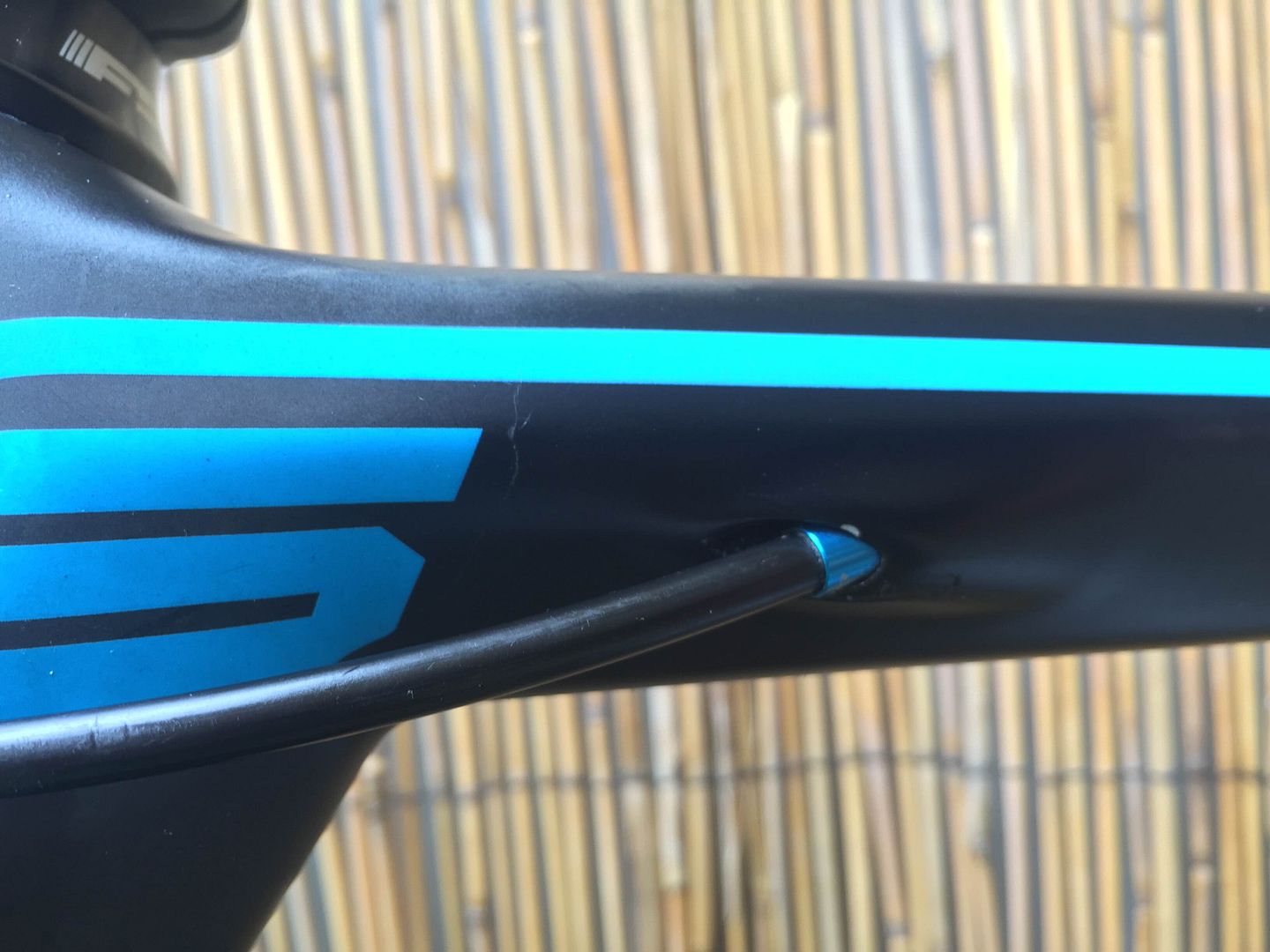 Hope this is just a crack in the clearcoat and not the actual frame.
In terms of an update on the bike, here's what it looks like now:
The 3T stem and Syntace post probably don't go with the rest of the frame, but I don't have any other 120mm stems or straight seatposts. Currently also using a set of 38cm Deda RHM01 bars (300g+), which are boat anchors, I'll spend a couple more weeks on these, and if I like the narrow bars I'll order some lighter ones (assuming the frame is fine
).
_________________
I write the weightweenies blog, hope you like it
My SwiftCarbon Ultravox
My Velocite Selene
Disclosure: I'm sponsored by Velocite, but I do give my honest opinion about them (I'm endorsed to race their bikes, not say nice things about them)