Thanks for the advice. Am I looking at cms of further drop or mms of drop?
EDIT:
I did some further reading and analysis. I've measured my knee angle and it appears to be about 25 degrees.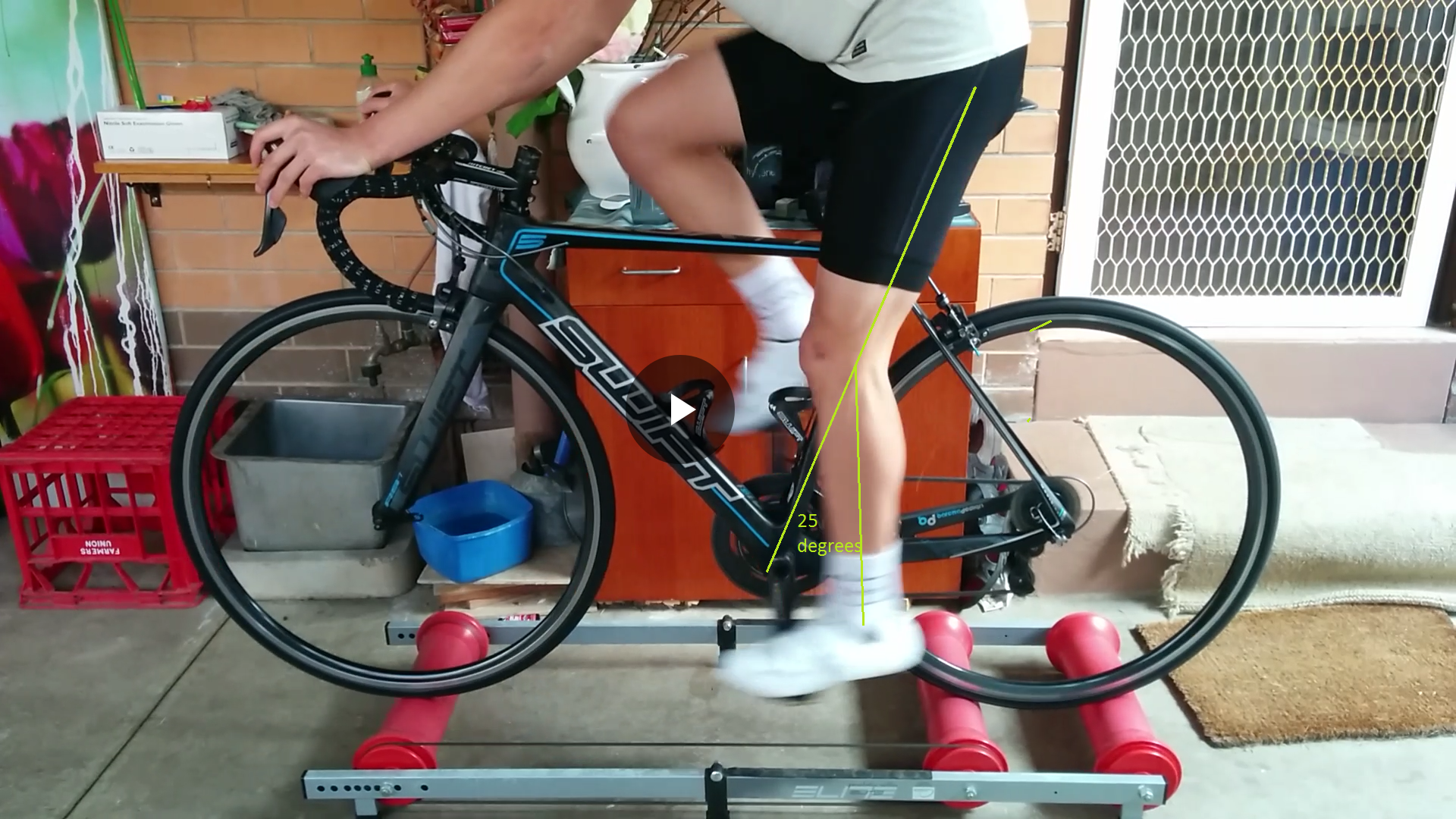 I've decided to shift my saddle down 2mm to hopefully have a knee angle of 27 degrees. I've read that an acceptable angle is between 27 and 30 degrees, and I figure since I'm coming from a position where my seat was too high I'll try the 27 degree position first.
FURTHER EDIT:
I've ridden an hour on this new position and boy it's weird. I certainly feel the muscles burning as I don't think I've got the right muscle groups recruited to ride this position.
_________________
I write the weightweenies blog, hope you like it
My SwiftCarbon Ultravox
My Velocite Selene
Disclosure: I'm sponsored by Velocite, but I do give my honest opinion about them (I'm endorsed to race their bikes, not say nice things about them)