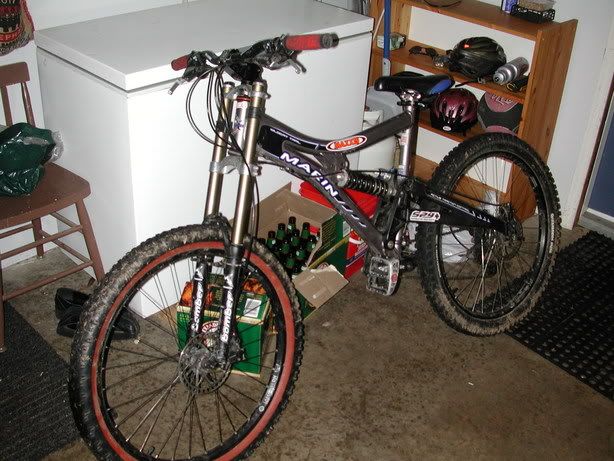 38 pounds of love. My interest here is in fitness, not a light bike, although some weight savings would be nice...
2001 Marin Wildcat Trail
6.75" front travel, 7-10" rear travel
2001 Junior T DH, Fox RC Vanilla w/resivior
9 speed Deore XT rear deraillier.
Laserdisk DH wheels laced to Deore XT hubs.
I was going to buy a Trek Fuel 98, but the teenager in me won and I bought a freeride bike.