What I have so far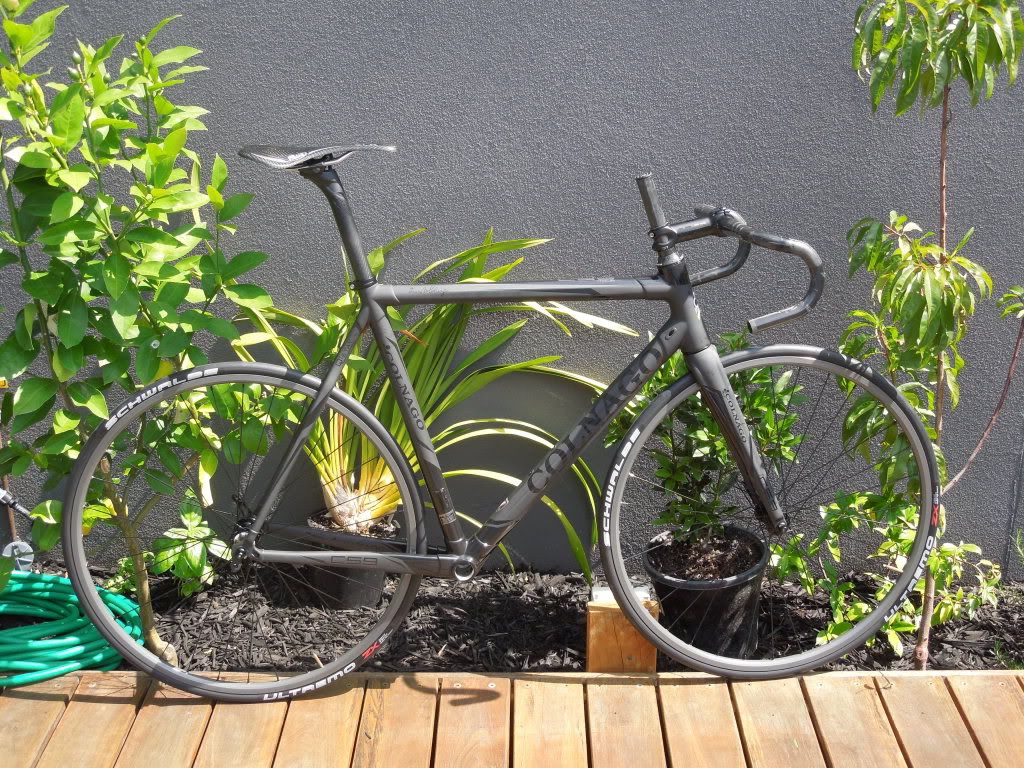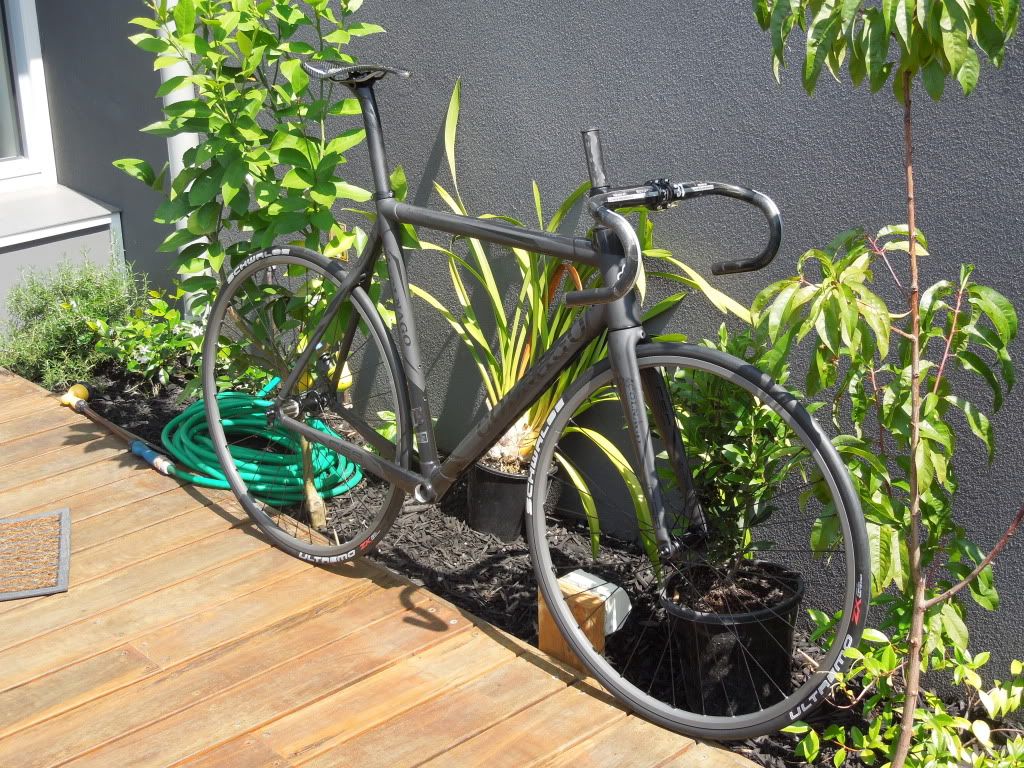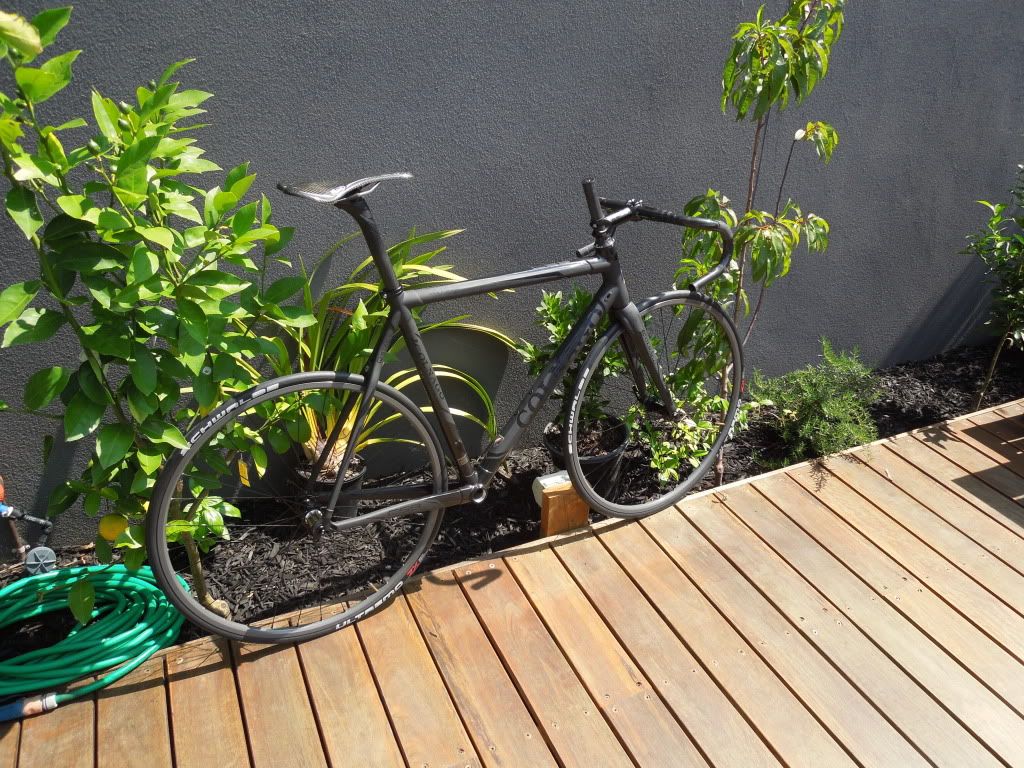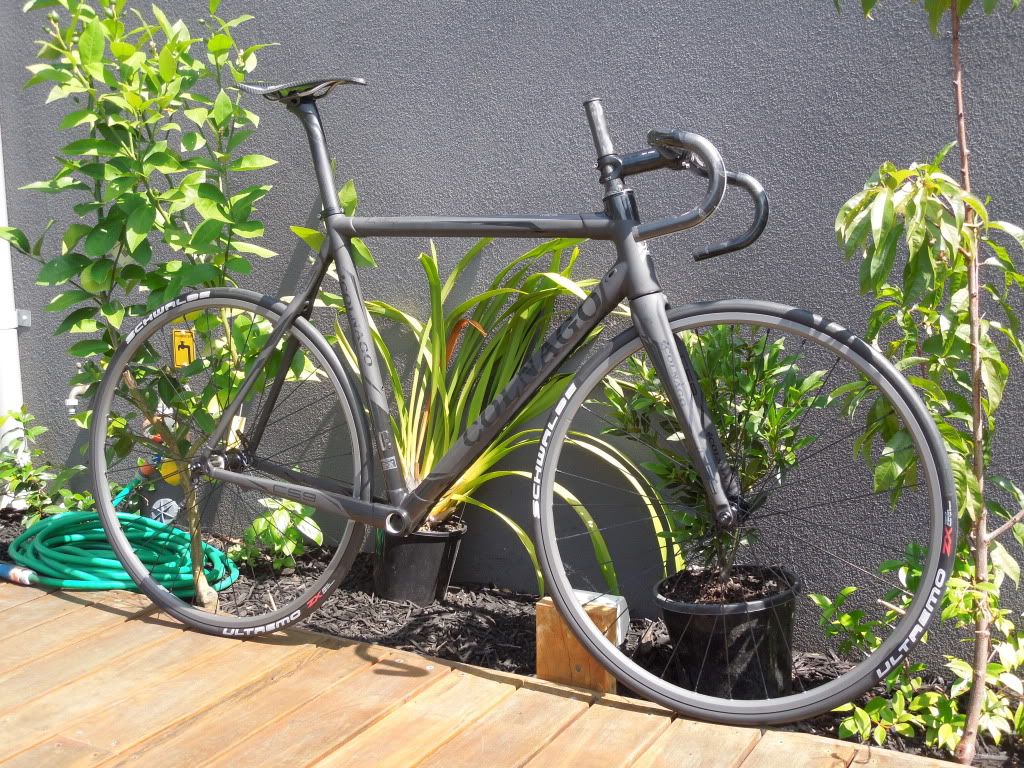 Plan is to build a bike for riding, nothing super lightweight. black. that's it.
Frame: C59 Nero 56t (without collar or cage bolts): 1132g
Fork: C59 (uncut....lots of steerer): 395g
Headset: 72g
Expander+top cap + spacers+bolt: 28g
Seatpost: Colnago: 218g
Bar: 3T Rotundo LTD: 182g
Stem: Team BOB: 130g
Saddle: SLR Carbon: 106g
Tyres: Ultremo ZX: 187g/199g
Tubes: Vittoria: 86g/90g
Wheels with tape: record/cxray/OP CD: 742g/850g
Skewers: Record 120g *
Seat Clamp: Colnago: 22g *
anything with a * is possibly temporary
bike will be a slow build, i have plenty of other bikes to ride and not that much money atm. I am looking at certain nice wheels to go with the bike, but haven't settled on anything yet.