5/Jul/2014 - a long awaited National TT Championship race. As with most TT nationals,
except the last one, the hottest day of the year coincided with the day of the race,
so I've had to look for a cover.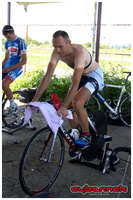 Last man starting. This time round with a bog standard road front wheel, as I've not been
able to get a TT-specific aero wheel since selling my Spinergy Rev-X's and Fulcrum Red Winds.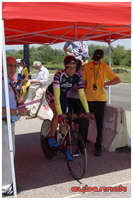 Hammering it down to another championship title! Although the competition was fierce,
with the field getting faster each and every year and with me being significantly slower
than last year - I've still had what it takes to secure another top podium finish in my
favourite discipline.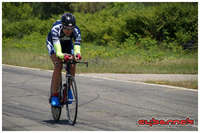 There you go: another year - another championship title. It makes up for having missed out
on the National Road Championship Race this year and gives me a momentum for the next season.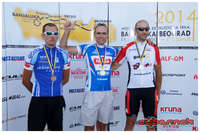 Full-size photos:
http://photos.cybernck.com/plasmanck2?page=5