You guys wont believe it. Ive smashed my corima wheels! 3rd ride on them and there you go. Have sent them back to corima for repair with some broken spokes. The wheels are amazing, best Ive ever ridden. Feel much more snappier than my previous favourites, my mavic ultimates's. I have zipps, reynolds, edges, campy and shimano wheels. Nothing comes close. Ride wise I can only compare them to my Shimano C50-TU but those are 500gr heavier.
All happend when an idiot driver veired out of his parking space with no indication. I somehow managed to squeeze between his car and on coming traffic, clipped something and went into a traffic island head on at about 40km/h. Wheels went into a block of cement about 20-30cm high. The sound of broken carbon snapping... just terrible. I somehow managed to not hit the deck as I bunny hopped the front wheel just enough. Result: A broken spoke on my rear wheel. Front wheel and frame seem to be ok but who knows. Its amazing the entire bike didnt snap in two.
PS: Im not going to send the bike back to canyon for a scan even though I probably should.
Btw I the bike is now slightly different. Ive decided to stick the mavic CCU's on this bike permanently. Also just receive ax lightness seatpost with zero setback. Will post pictures once Ive got it setup again.
Once I get the corima MCC wheels back they will go on my aeroroad to go with the "aero theme" of the frame
Picture of broken spoke: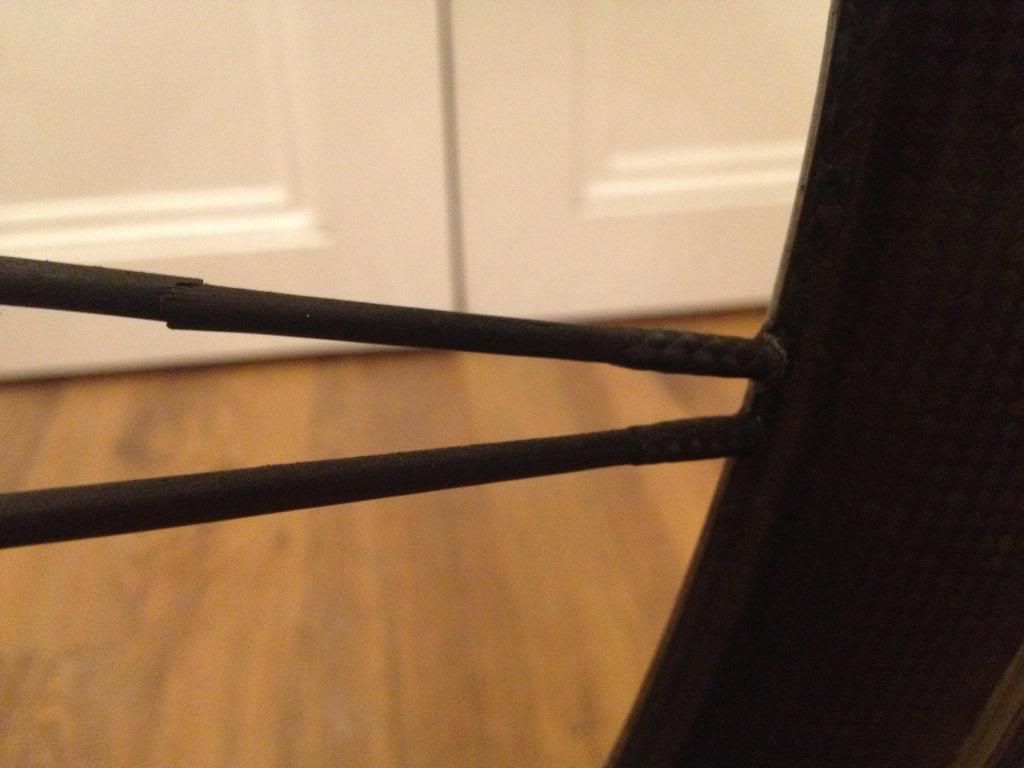 _________________
Sunny cycling holidays in Portugal @
Cherry Cottage Vintage B&B