Just picked up my first real mountain bike. Its a Ritchey steel 650b mountain bike with a White Brothers fork, SRAM components, and Ritchey stem, bar and post. So far so good, did a quick 8 mile trail ride this morning and it seems good. Tell me what you think.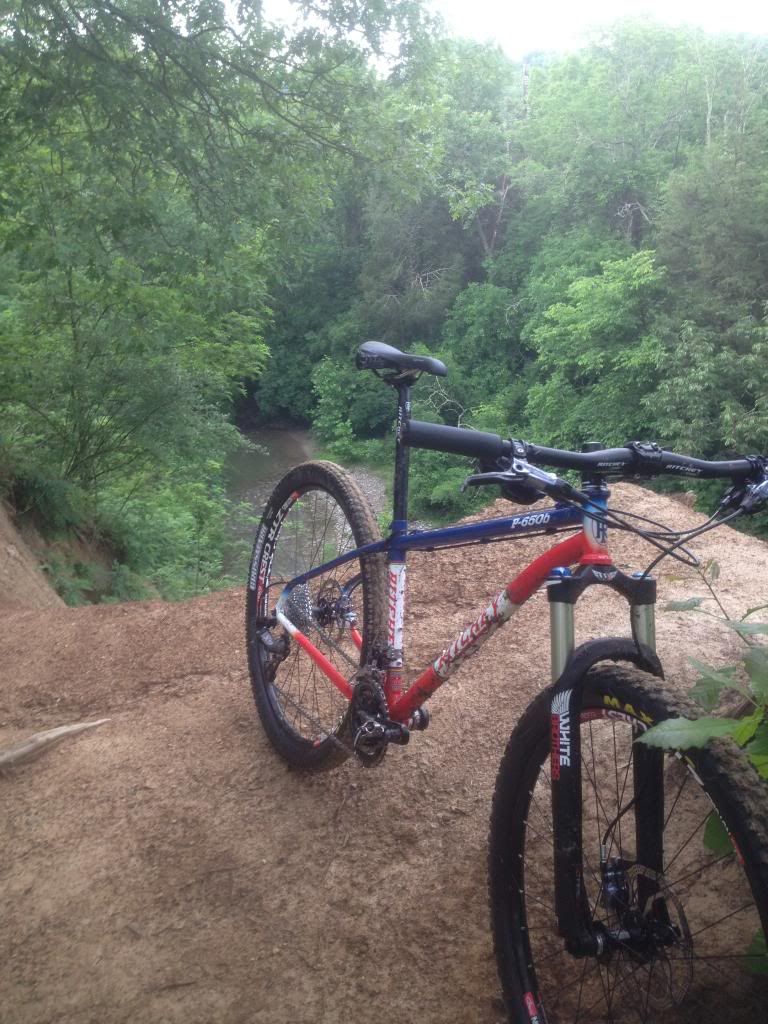 Will try and get it weighed up tomorrow
_________________
"But when you hit that asphalt down below nothing else matters, your pulse is skyrocketing toward 200"
650b Ritchey
Colnago Mapei
S-Works Tarmac