Was supposed to be building the kualis Ti this week but some parts are not in yet and I am in the midst of training for my race soon. Sent my FELT DA for servicing last week as it was giving me little issues here and there was it was getting annoying.
Spoke to the mechanic at the LBS, who happened to be our team sponsor for this year, and we both decided changing the frame was more logical.
Offered me a special offer I can't resist on a new 2013 LOOK 596 Mondrian and we soon got down to business!
Swap all the parts over and did a trial fit for now. Will fine tune the fit after I get used to this new position. *love the non integrated/aero brakes setup. So much more feel.
So here you go! My new tri bike that will hopefully serve me well! (Or rather me being able to power it up!)
Peekaboo!
You are mine!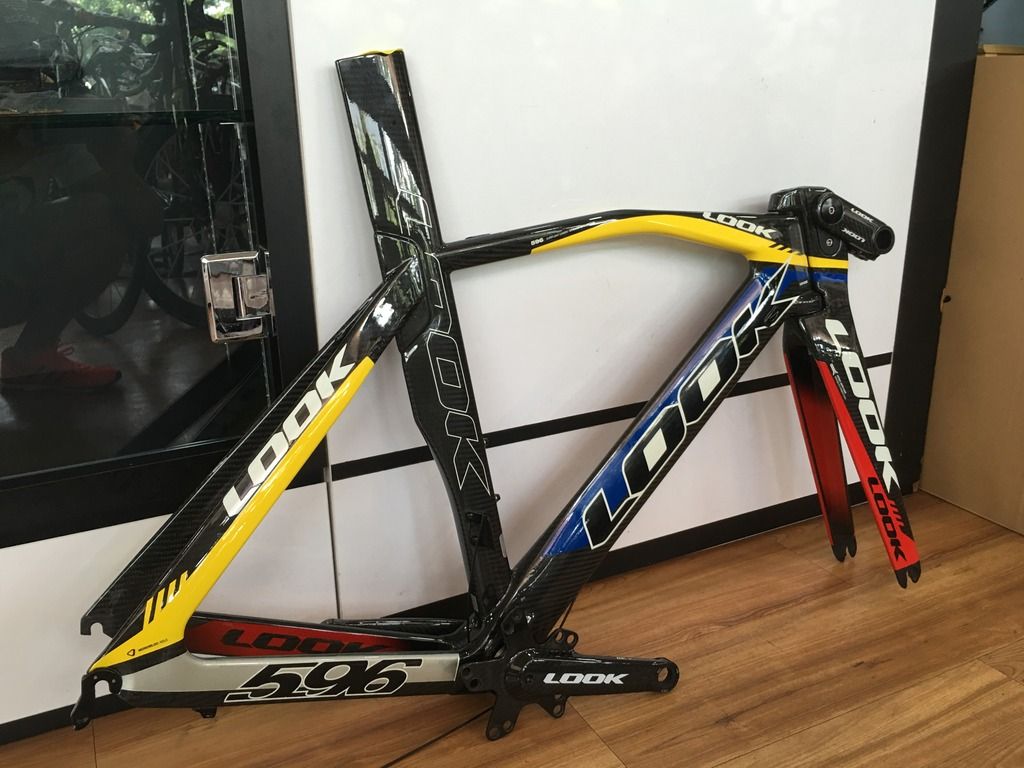 On the way home. Saying goodbye to the LBS
Test test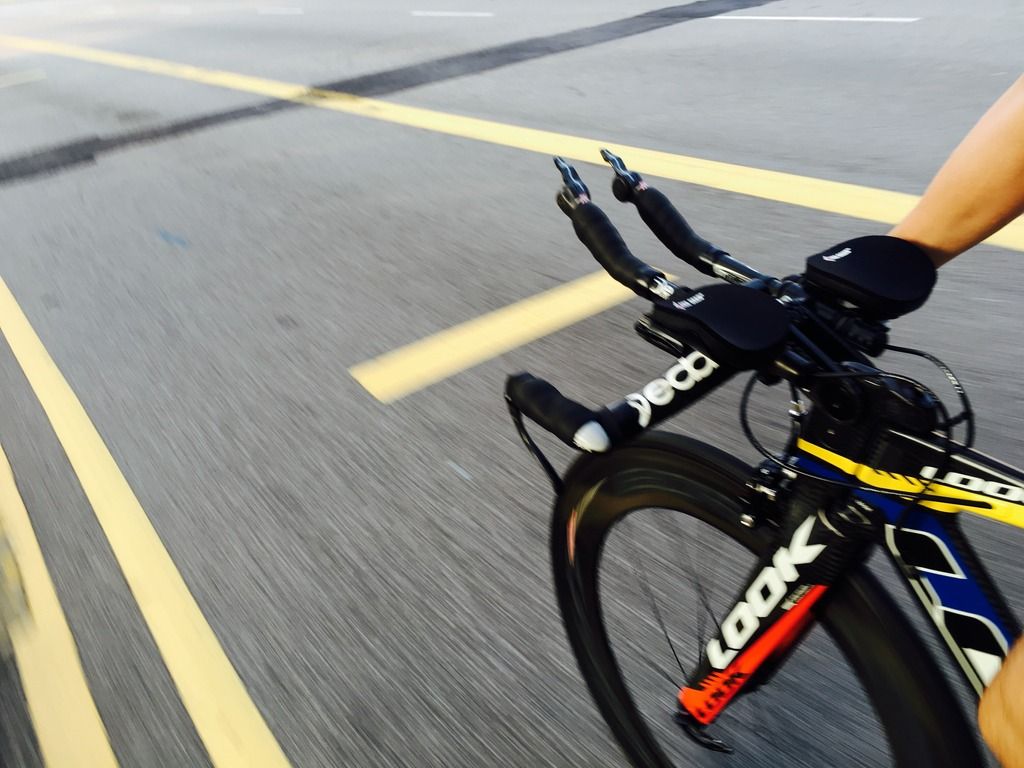 Hey LOOK!