25/Jul/2013 - I took an opportunity for a trip to Sarajevo to make my old wish come true and it was
all about doing a hilly and twisty ride from Sarajevo to Tjentište in National Park Sutjeska and back.
Super-hot and humid day, but the experience was worth it.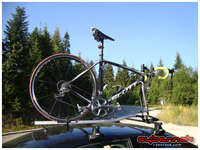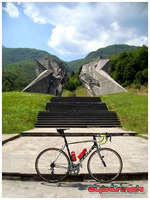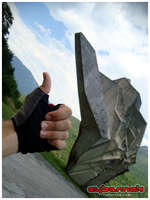 An important 2nd World War battle was won here (hence the monument in the background), as well as my
today's personal battle. I stumbled upon a memorial to the Slovakian cyclo-tourer who got run over
and killed near Sarajevo, a few years ago. And finally - back to the "base", after 196 km's of riding.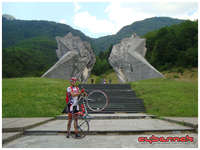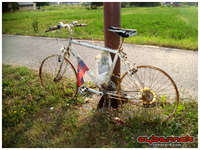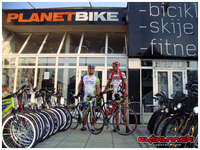 26/Jul/2013 - The following day, I had made up a round-trip route that I named "Olympic Mountains ride",
starting at Pale (850 m), then down to Sarajevo (500 m) and then to Hum hill (800 m). After descending
back to Sarajevo, I made a short stop at the spring of River Bosna, along the way to the first of four
Olympic mountains lying ahead of me. The first one was Olympic Mountain Igman, elevation about 1200 m
(with the peak is at about 1500 m), that was a host for ski jump events of 1984 Winter Olympics.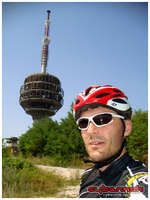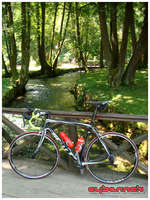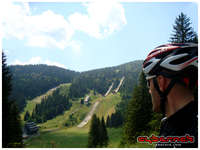 Then I proceeded to Olympic Mountain Bjelašnica, where male alpine skiing events were held. I was at
elevation of about 1300 m, with the peak in the background at over 2000 m. Back down to Sarajevo and
then up the Olympic Mountain Trebević and here you can see the only remains of bobsleigh track.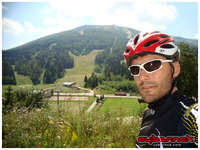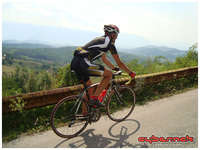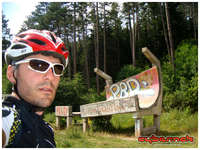 On Trebević, at about 1200 m, overlooking the slopes of Jahorina. And finally - Olympic Mountain Jahorina,
host of female alpine skiing events, at nearly 1600 m (with the peak in the background at over 1900 m)
and then back down to Sarajevo - 170 km in total.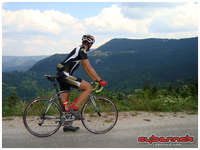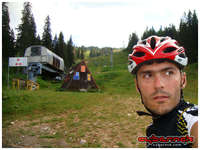 Full-size photos:
http://photos.cybernck.com/cyber1?page=6