Hi all,
Would love to get advice on how to drop some weight on my 2013 focus cayo evo, this is my first bike, started riding back in July 2014, have over 3k miles on it: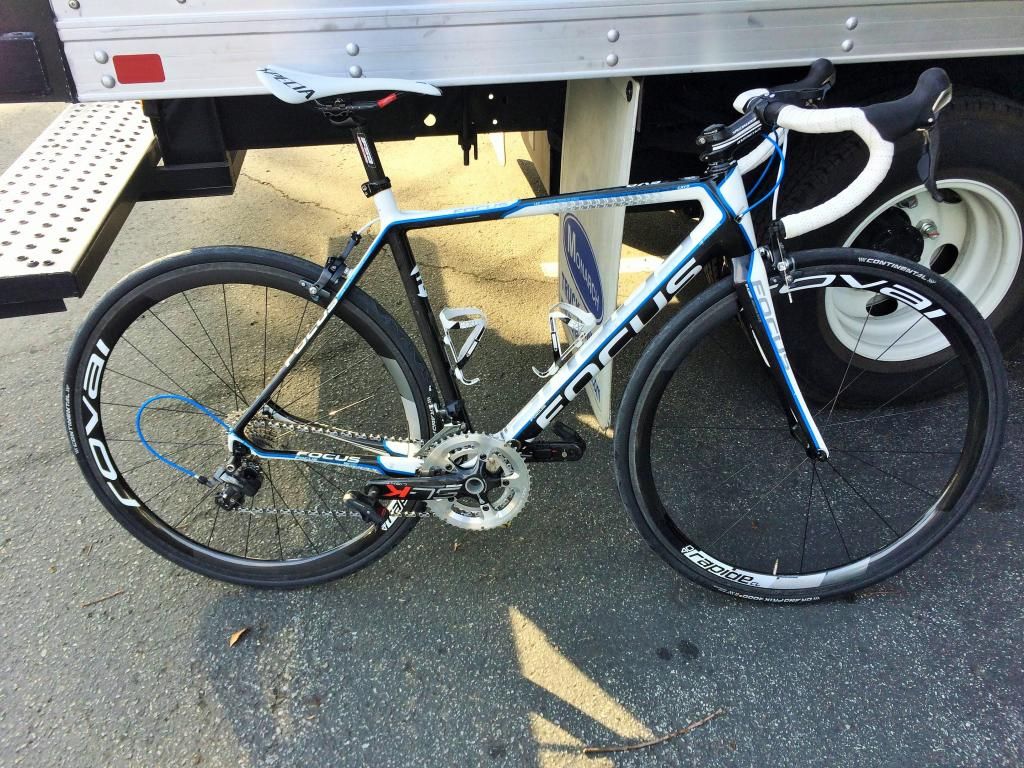 Here are the components, sorry I don't have weights, I don't have a scale. Current total weight is 7.4kg.
Focus Cayo Evo 2013 Frameset
Ultegra 6700 groupset (brakes, derailleurs, shifters, chain & cassette)
Roval Rapide CL40 wheels
FSA SLK-Light Compact Crankset
FSA SLK Carbon seatpost
Specialized Comp Multi Stem (90mm, 17 degrees)
Fizik Superlight Bar Tape
FSA Vero Compact handlebars
Look Keo Blade 2 CR Pedals
Continental Grand Prix 2 4000 tires (25's)
Continental race light tubes
S-Works Romin Saddle (155mm)
Shimano Road PTFE cables and housing
Bontrager RXL Bottle Cages
I know I can shave weight on the wheels but I just bought them at a great price ($900) and don't want to change them or tires. I am happy riding 25 conti's regardless of weight penalty. I don't want to spend more than 1k on upgrades. My goal is to get the bike sub 7kgs. This is my first post, so apologies if I made any errors and any help is appreciated!