Hello,
Introduced my Isaac in a other topic. Decided to lighten it up a bit as budget as possible.
It started like this: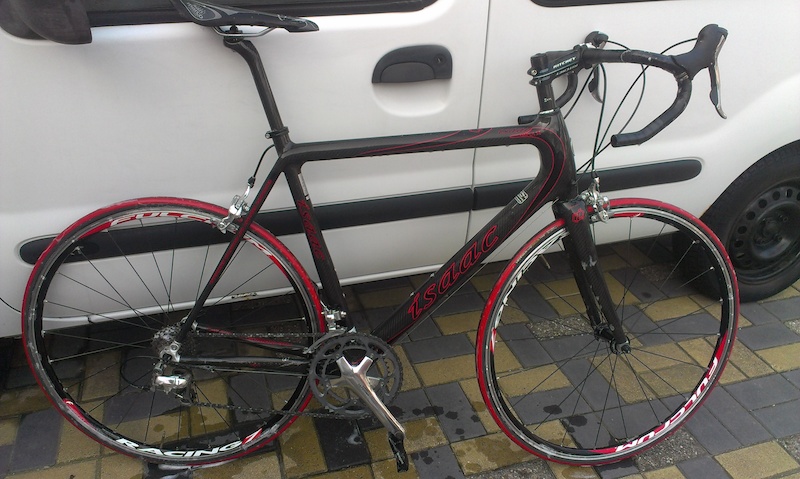 Then became this: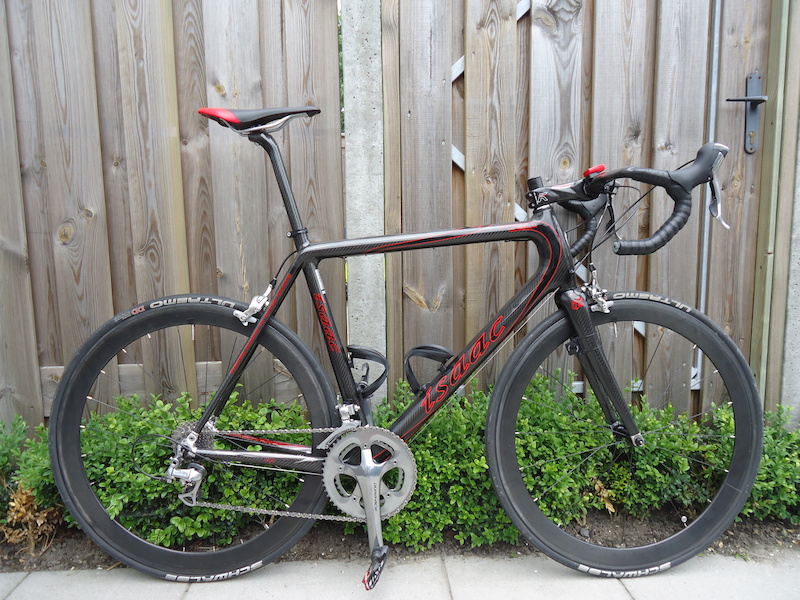 And now looks like this: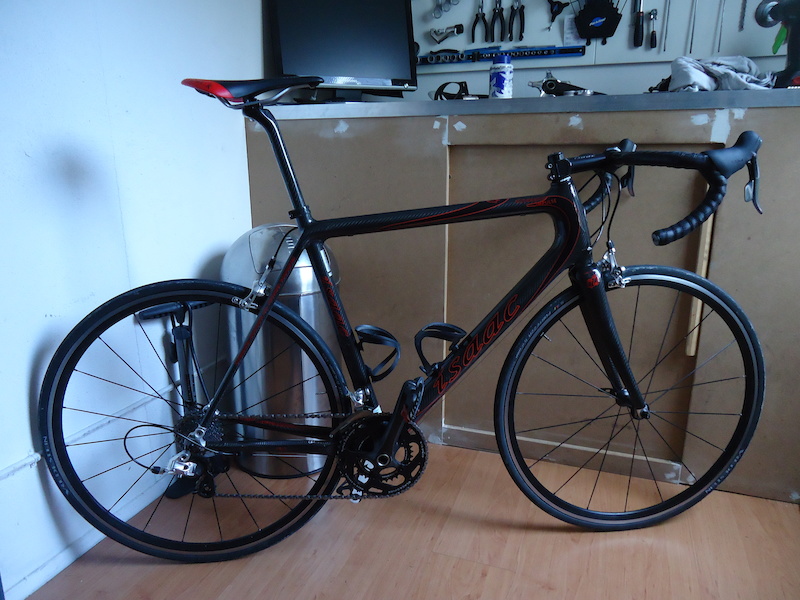 and still under construction.
Updates:
Sram red brakes,shifters and f+r der. Al logo's sanded away and resprayed. It was a dameged set 285 euro
Modolo kx carbon bar 44cm 25 euro
Tune geiles teil Isaac 50 euro
Seat post clamp carbon 9 gr 15 euro.
Parts were funded by selling old parts
Still got this planned:
A fsa zeus cranck. I know, not the lighthest but I think it will look good. Polished the spider. So if I had hair .......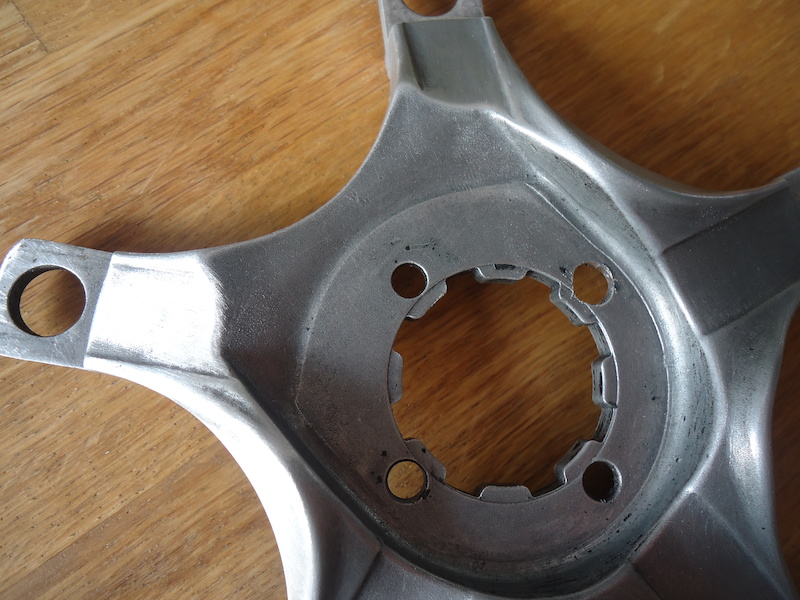 Sanding and polishing made it look like this: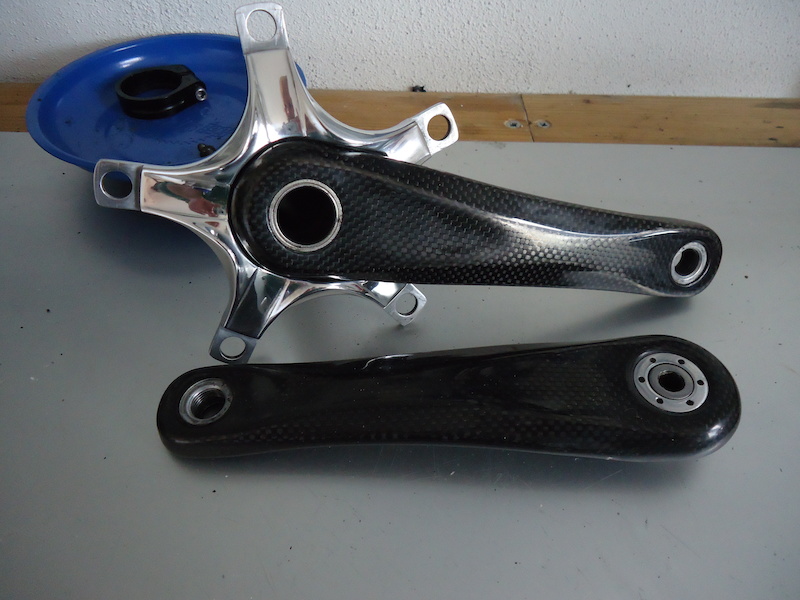 Going to do the same with these: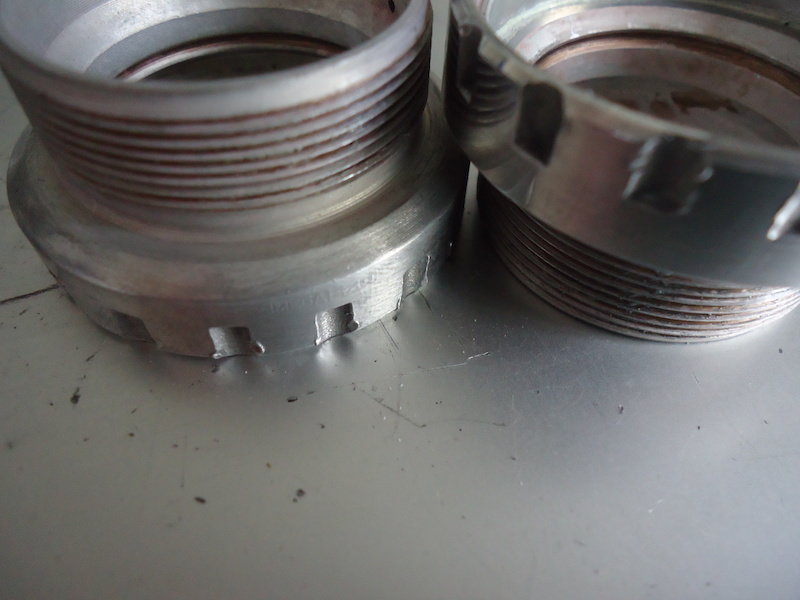 Allready have them de-anodised. Maybe replace the bearings with ceramic bearings
Planning updates:
Fizik antares braided. Got one allready but I don't like the white in it. It´s going to be completly black
I know this is weight weenies and you all won't to know what the weight is. Don't know yet. This because all money is going in updates which I know are lighter then the parts they replace. I've I got some spare money I will buy a scale. Or I might go to a LBS with a scale once it is finished.
Building list as shown in last Photo:
Isaac impulse 57 incl. isaac seatpost and fsa carbon headset.
Tune geiles teil 12 cm Isaac. Replaced bolts with titanium ones.
Modolo kx carbon 44cm
Carbon seat post clamp
Fizik antares
Sram s 27 all comp. Vredestein fortezza.
Sram 1070 cas.
Sram red f+R der, shifters and brakes
Lizard skins 2.5 bartape
Tacx tao light