Some updates.
Needed new tires as I cut the sidewall on my existing set... plus they were pretty worn. (see pictures for one of the cuts)
went with Schwalbe Ones... gained some weight (so got some lighter schwalbe tubes to partially compensate) and lost the white stripes, but gained cornering grip without sacrificing rolling speed (as far as I can tell).
I also got some scale shots of these changes along with my old saddle.
Unfortunately I dont have access to the scale anymore, so I cant give an accurate weight for my new Selle Italia Kit Carbonio Flow. But it feels light as hell.
Thats it for now, waiting for my 110mm thomson X2 stem to arrive and debating ti spindles for my existing pedals... the Keo Blade 2 ti's seem to be too unpopular with people who have already picked up sets for me to bother.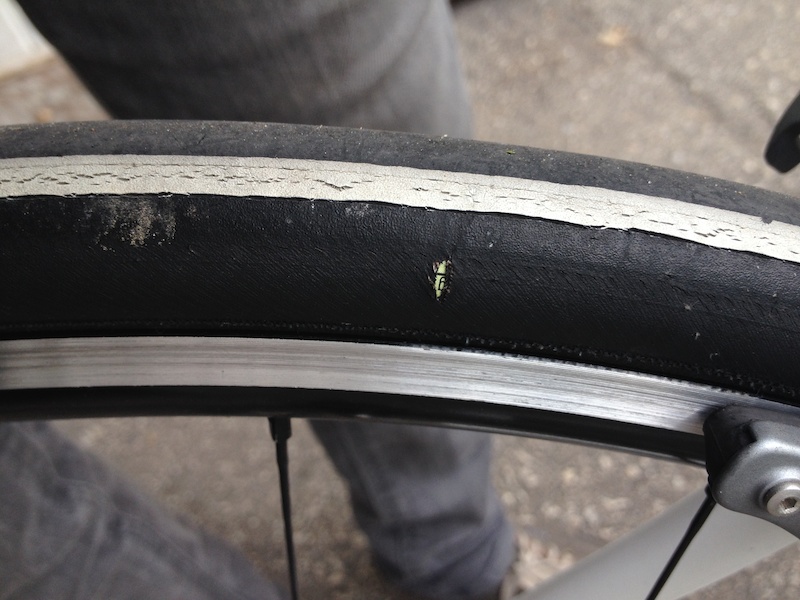 sidewall cut booted with shot block wrappers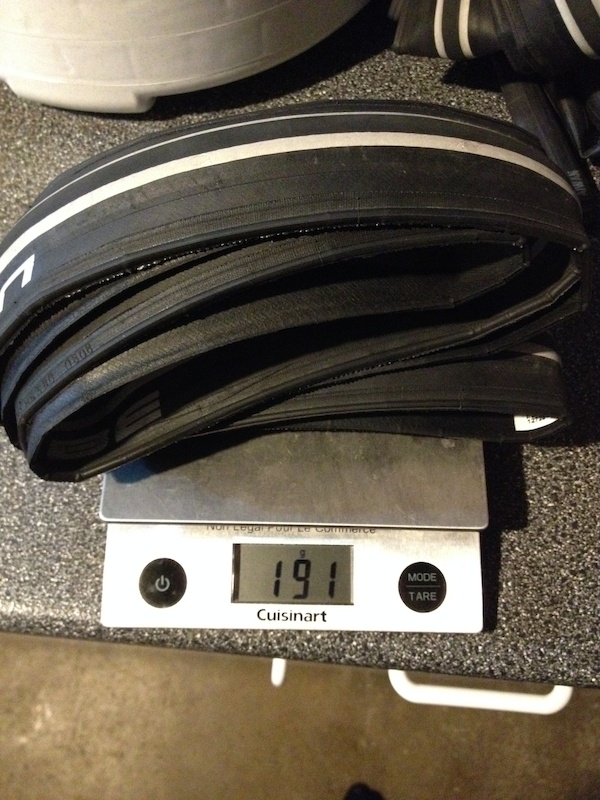 Ultremo ZX 23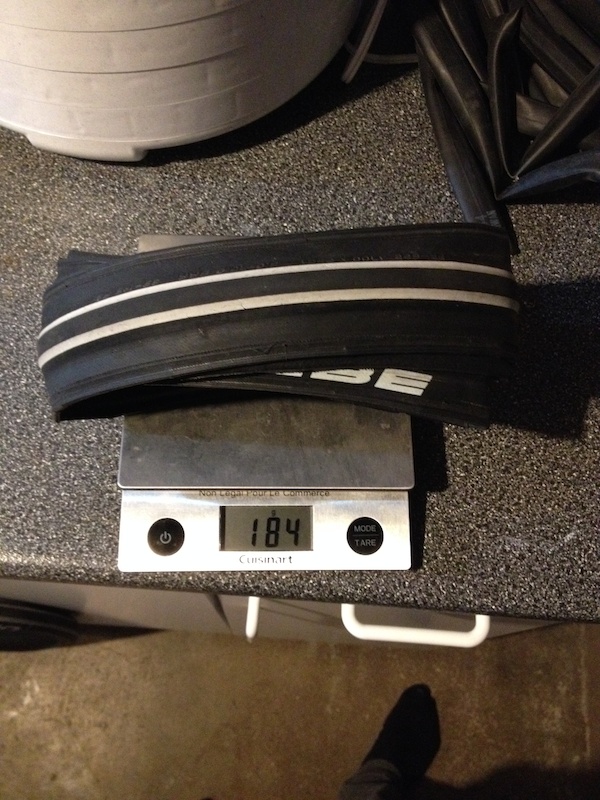 Ultremo ZX 23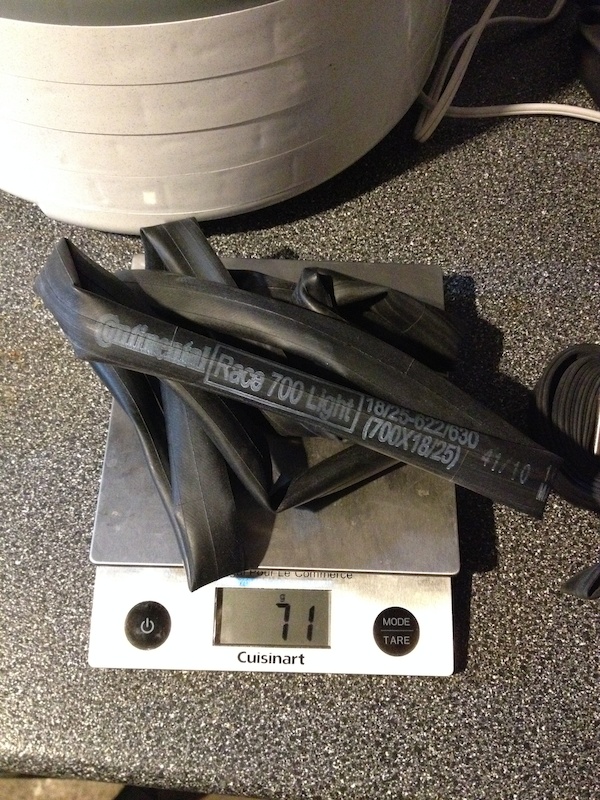 Conti racelight (was on front)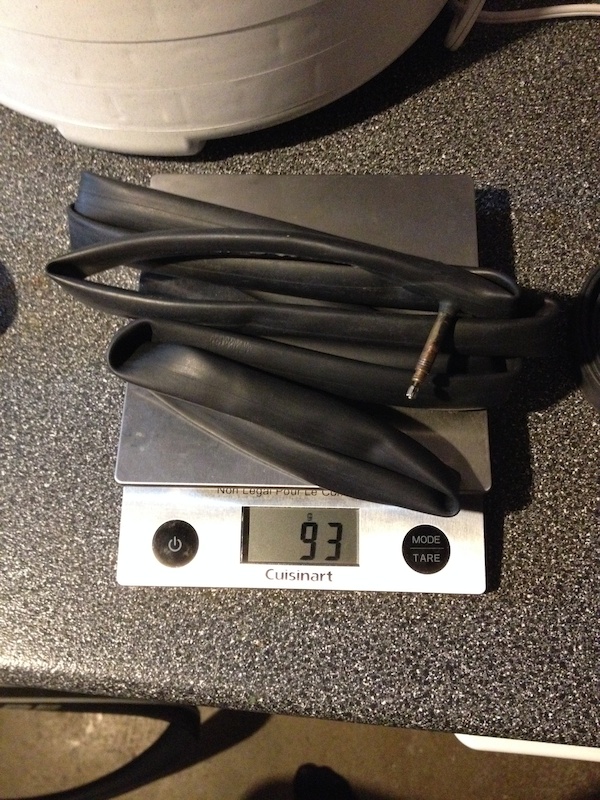 michelin a1 (was on rear)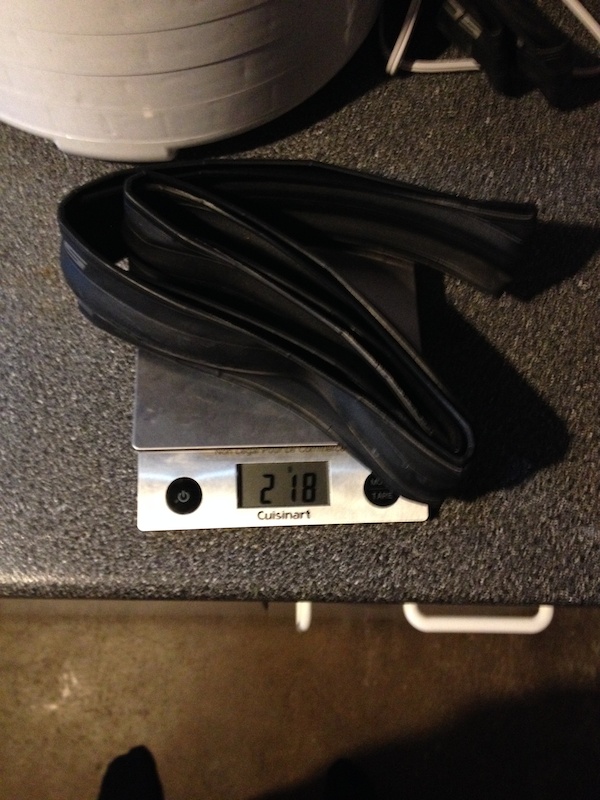 schwalbe one 23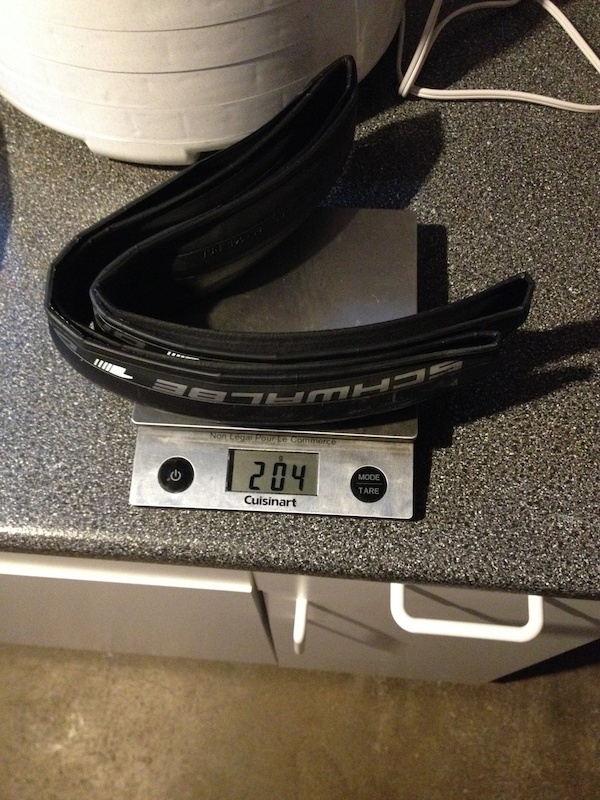 schwalbe one 23 (huge weight discrepancy between the two...
)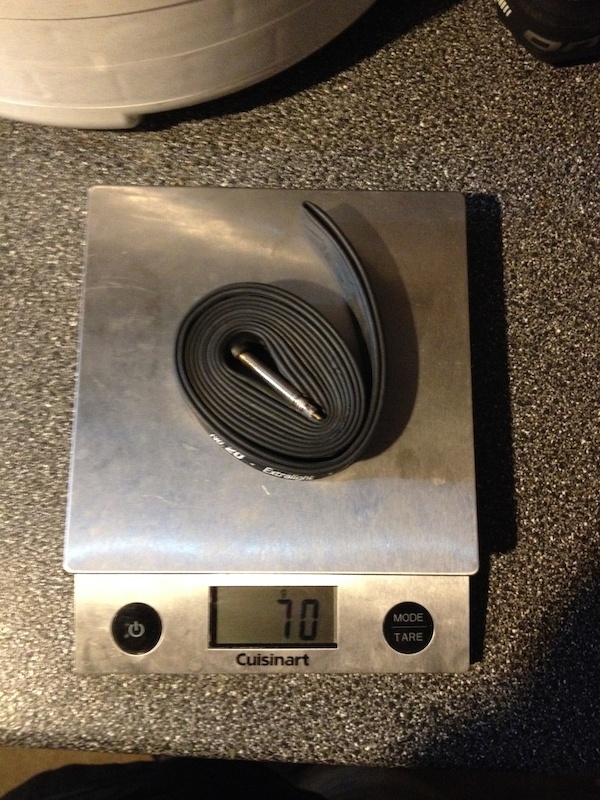 schwalbe extralight
schwalbe extralight (i run them without caps or rings)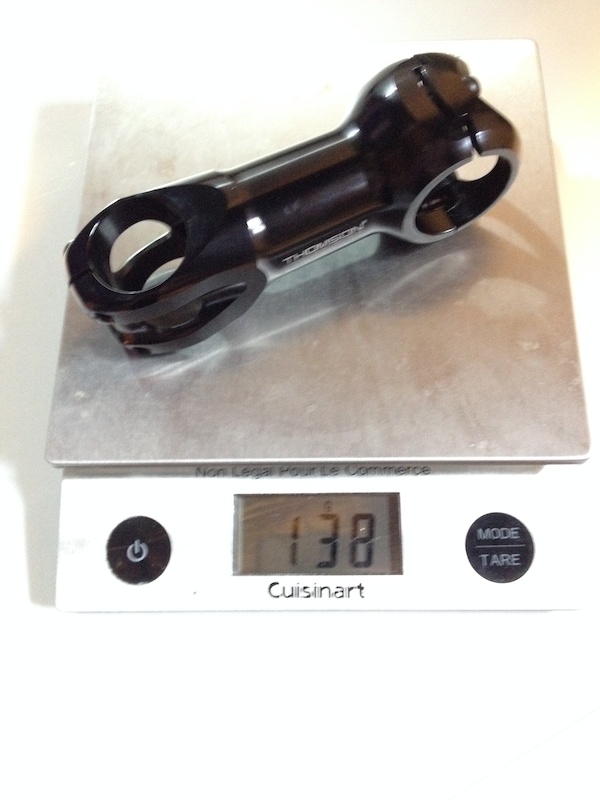 old 90mm Thomson X2 (i have a 110mm loaner on right now)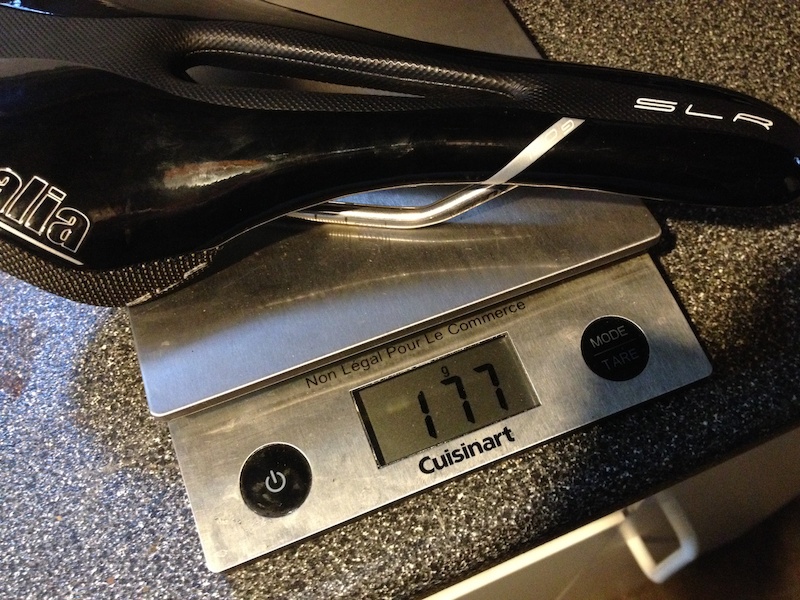 old saddle, SLR XC vanox rails (now on MTB, replaced SDG bel air ti)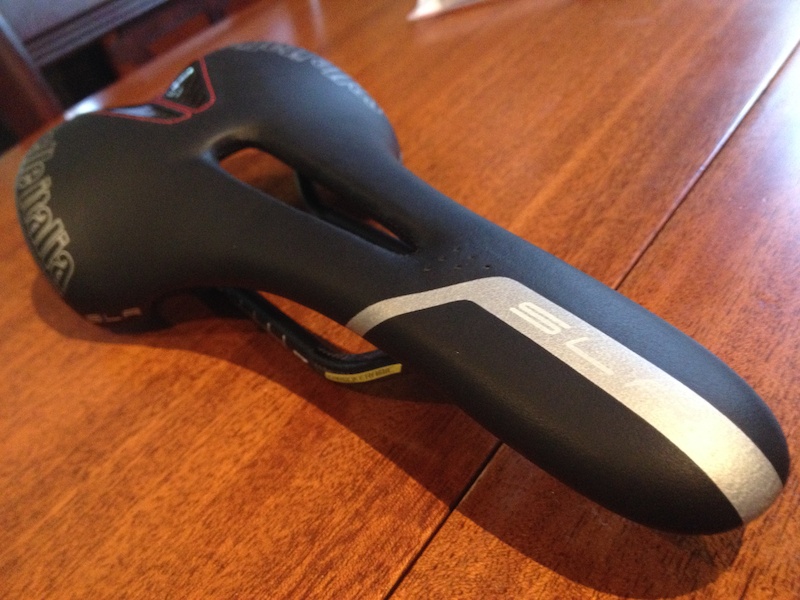 new saddle!!!! weight unknown... but I would assume slightly higher than the 120g claimed.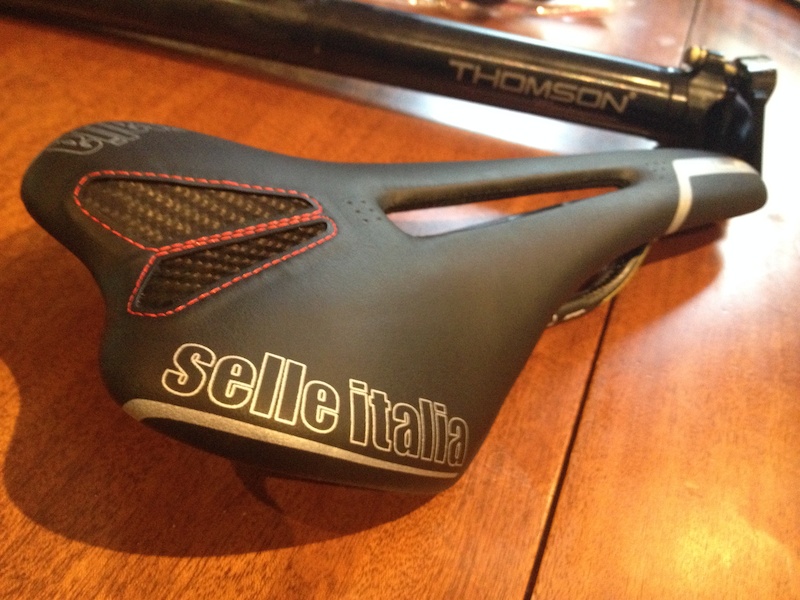 with the post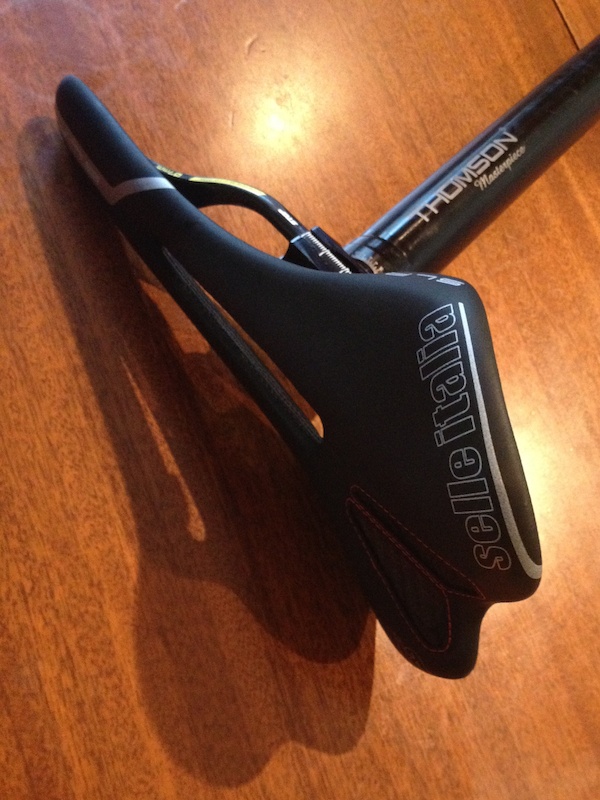 mounted. the combo feels stupidly light.
more to com when I chop my steerer and get that 110mm X2. Will do a weigh in after to see how far the 7.23kg has dropped
with these changes plus those two forthcoming ones.