okay so I have a preliminary picture of the bike built up. I decided to go with a somewhat retro-modern cross style for the bike and kit'd it out with Ultegra di2.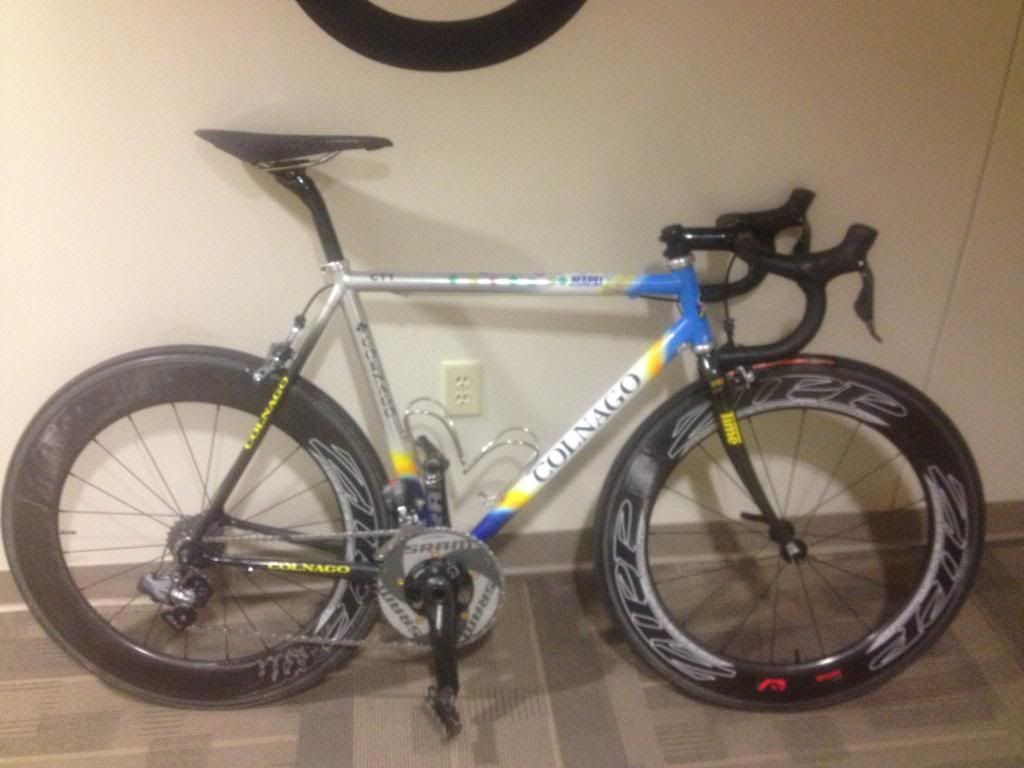 Still need to change up the rings and debadge the new front zipp 808 (its a new crash replacement). I really like the way it turned out though, cant wait to try and ride it tomorrow!
_________________
"But when you hit that asphalt down below nothing else matters, your pulse is skyrocketing toward 200"
650b Ritchey
Colnago Mapei
S-Works Tarmac