Frame weight was just over 2600g with no fittings. 10.46kg with no bottle etc.
Most parts are second hand except for fork, bars and stem purchased new. (safety first).
Ive never had a drivers license so this is both my race bike and commuting bike. Raced Cat 2 yesterday over a lumpy course and got 5th overall. A couple of riders on tuned cervelo's and SL3 tarmacs got dropped on the main climb.
Here is my bar tape after the race. I got it from a bin at the local bike shop.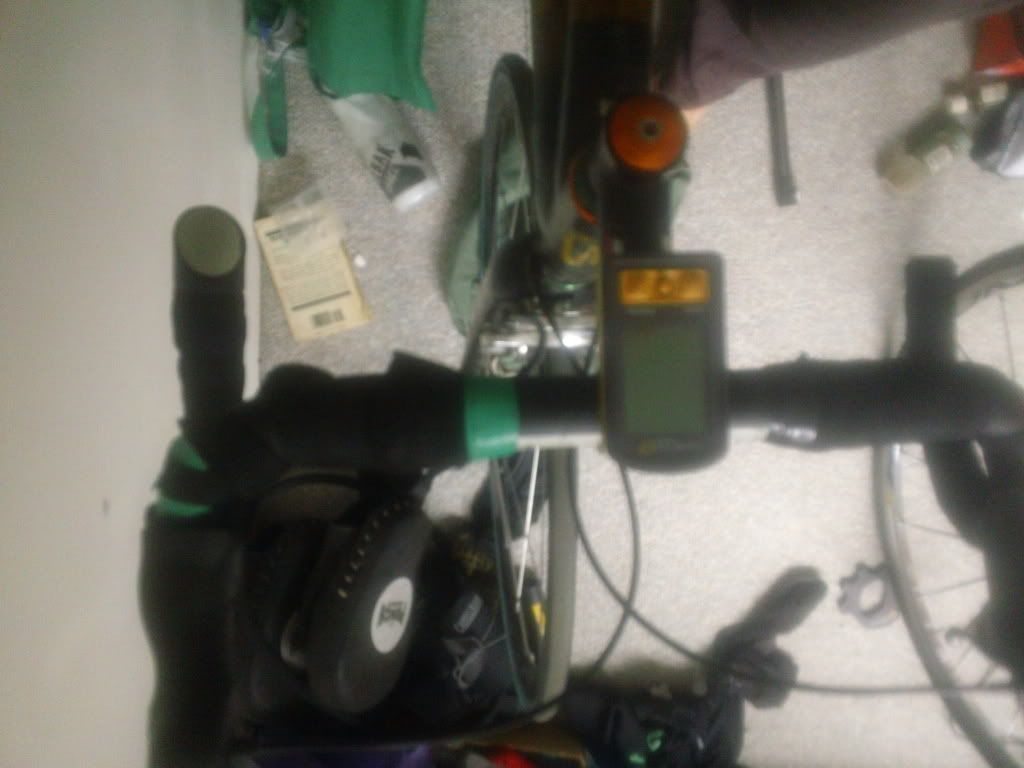 Bit of tape and should get a few more thousand miles out of it.
Ive just ordered an american classic tubless rim matched with a powertap g3. durability is a focus for me as well as lightweight.
_________________
My YT channel
http://www.youtube.com/user/durianriders?feature=mhee
" onclick="window.open(this.href);return false;" onclick="window.open(this.href);return false;
Follow me on Strava
http://app.strava.com/athletes/254600