So it's been a lot longer than soon, and it now resides on a totally different continent, just like me, but it's had some upgrades and a little love.
Most recently it's had it's seat post tuned. I no longer have the before and after weights.
But between the Sram Force crankset, rear and front derailleur and 1070 cassette and ilink mini cable housing /powercords all around it ended up at: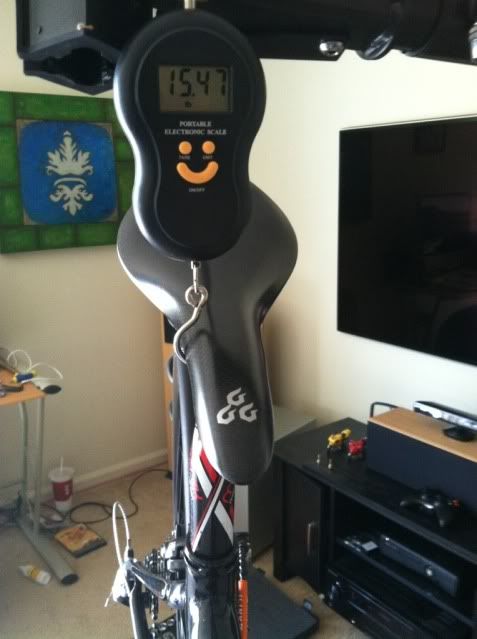 After about a year of sitting at that weight the bug has hit me again. Now with Red rear derailleur, Red/Black 1090 11-26 cassette, tuned carbon jockey wheels and a newer slightly lighter Merek Saddle it now stands at 15.34.
Pics to follow upon the install of the currently on order front Red derailleur, 1091r chain, and Red Shifters. Hopping the aforementioned items bring me down to the 15.1 mark. Then with some light tuning I may reach the magic 15. I have some Ti spindles I haven't had the cajoles to install yet in my Look pedals as well.
Being the heavy guy I am I don't plan on intentionally going below the 15 mark.